DIGITAL MARKETING RESOURCES
The online world can often be a confusing place, so these digital marketing resources are meant to cut through the noise and provide you with useful tips and strategies that you can use right away for your business.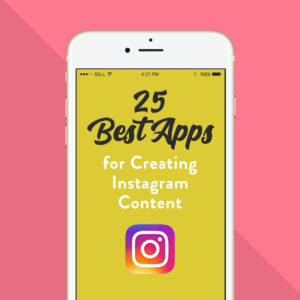 There are endless opportunities for creating great visual content for Instagram. From videos to carousels, boomerangs to Stories, you can truly get creative with content creation for every part of the platform. I've compiled a list of the 25 best Instagram content creation apps that…
Read More...