10 Lessons I Learned from Interviewing an Instagram Employee
I recently had the opportunity to interview Matt Holman, Product Designer for Instagram Stories and IGTV. Here are 10 lessons I learned from him.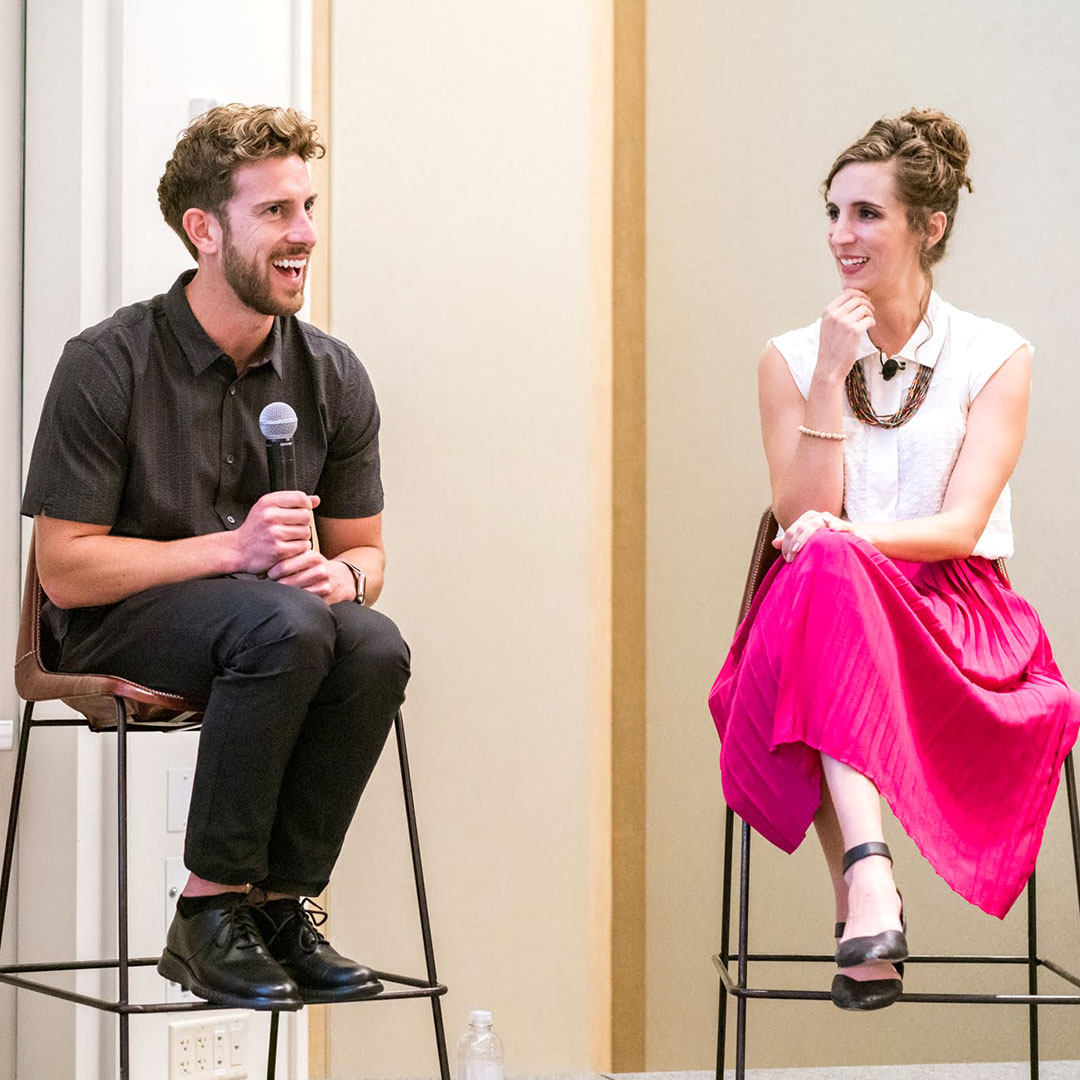 I recently got to interview someone from Instagram while speaking at Megaphone Summit in Arkansas. Yes, a real.live.breathing Instagram employee! To say I was over the moon would be an understatement.
You see, I have a love affair with Instagram. I know it's really easy to hate on it nowadays, what with the selfies, the unreality, and the FOMO the platform elicits. But as in life, so on Instagram: I tend to look on the bright side.
When I heard I was going to be able to A) attend his session on IG Stories (my favorite part of the platform) and B) interview him during my Instagram marketing workshop, I was just so darn excited to pick his brain and to hear what is coming for Instagram's future, especially since it's not often Instagram lets us peer behind the curtain.
So, here you go my friends: the 10 things I learned from Matt Holman, Product Designer for Instagram Stories and IGTV…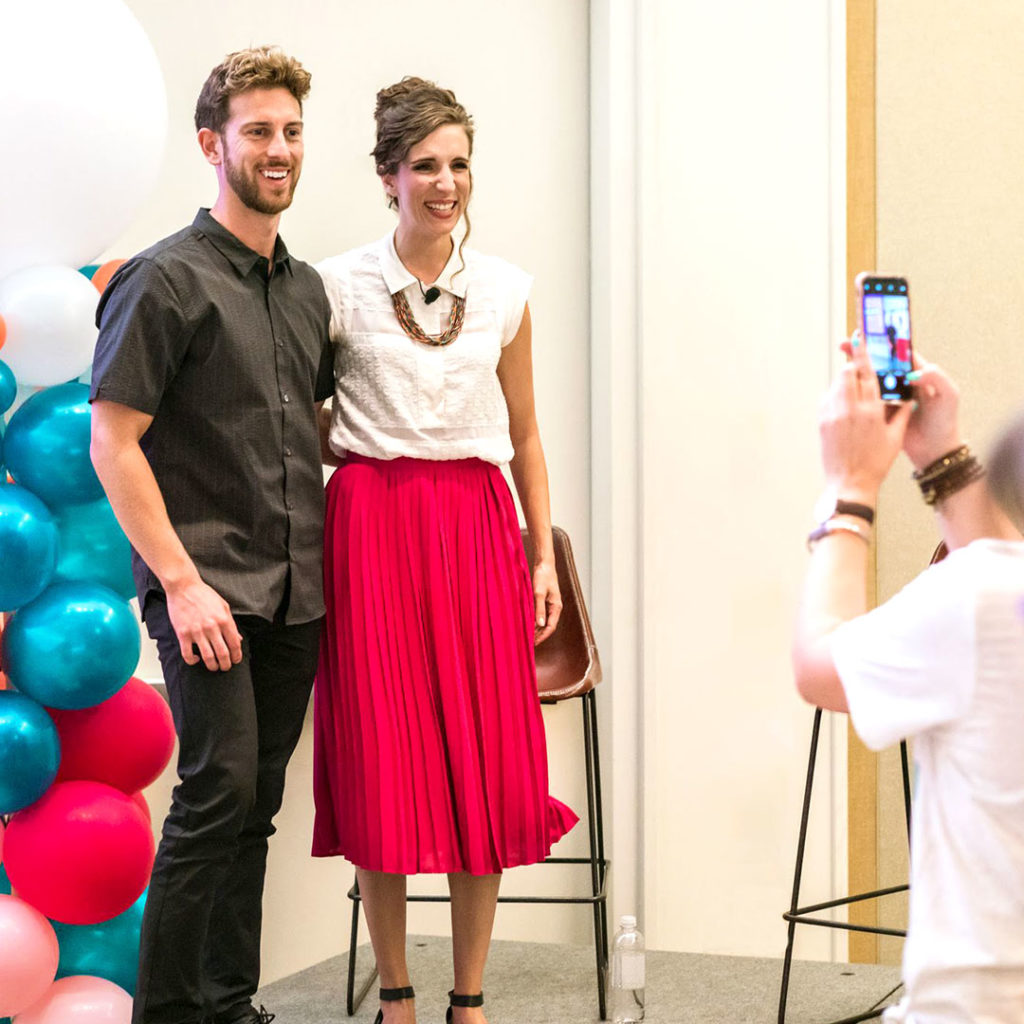 1. Instagram Stories is a global phenomenon.
Let's start with the thing that stunned me the most. In Matt's own presentation on Instagram Stories, he said this:
"Instagram Stories is the fastest-growing tech product in the history of the world."
Wow. Just wow!
It's not hard to see how this is true, but I never thought of it like that before. Stories are now only a little more than three years old, and we know – as of January 2019 when Instagram quietly updated this stat on their homepage – that 500 million users are on Stories EVERY SINGLE DAY.
Forget the printing press. Forget Snapchat (no, really, can we?) and forget any other tech product that's ever existed. Instagram Stories is king!
This is the newest and fastest-growing communication channel ever, and while we – as businesses, marketers, and humans are still figuring it out – so is Instagram. They are innovating constantly, experimenting, and learning how to shape this powerful medium…which brings me to lesson two.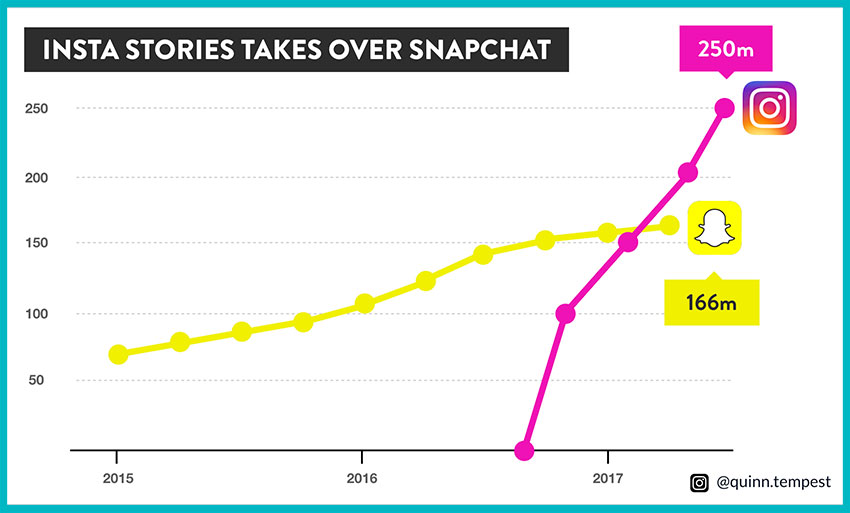 2. Instagram really listens to its community.
Matt said two more things that stood out to me in terms of how Instagram innovates:
1. "Everything we build is rooted in a people problem or a people solution."
2. Every pixel you see on Instagram intentional."
Instagram steers its product features based on changes in the community. Just look to the Close Friends list feature for Stories, launched at the end of 2018.
According to Matt, this was informed by an understanding that what people post has changed. They noticed that not every piece of content people were creating was "feed-worthy" or "Story-worthy." Sometimes you don't want to broadcast that funny sound your baby made today to the whole world or your soggy tuna sandwich. Sometimes you wish you could just send it to certain people.
So voila… the Close Friends list was born to give people the option to share content with only people they know and trust.
Also, the "Music" sticker was added (and apparently, more music-based features are coming soon) because Instagram saw just how important music is for teens in their online communication.
All of this makes sense from a product design perspective, but to hear the stories behind the changes on THE social media platform of the moment was enlightening.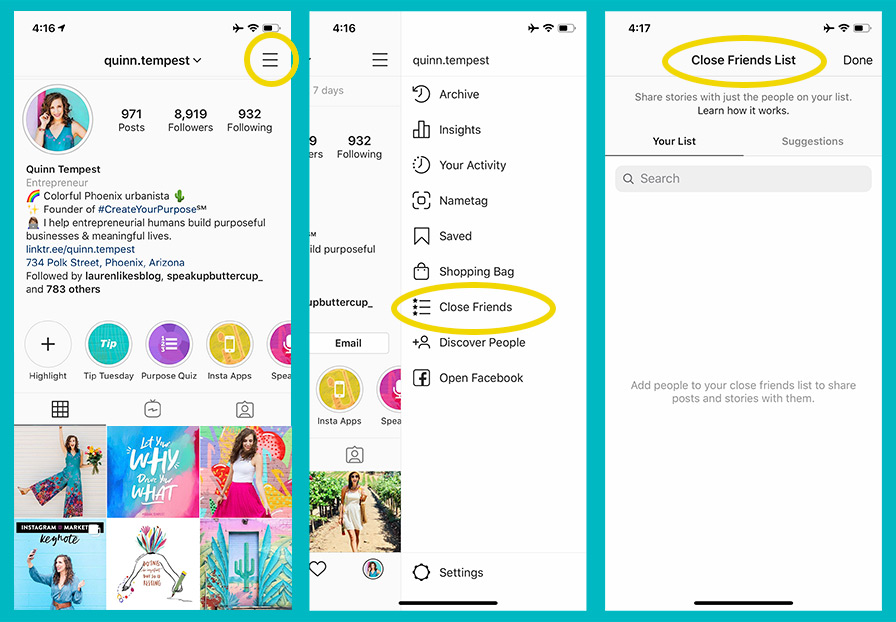 3. Don't overlook IGTV.
As of this writing, it's only been a little more than one year since IGTV was announced, and many people still wonder if it's going to "catch on." From the sound of it via my interview with Matt, even Instagram itself is still figuring things out.
Since they launched, they have been constantly creating new features to make the IGTV experience more integrated with the rest of the app, in addition to appeasing big-time users. For example, they now allow landscape videos, you can preview your IGTV videos in the standard feed, and you can link to an IGTV within your Stories (and you don't even need 10k followers for that type of swipe-up).
To be honest, I kind of poo-pooed IGTV myself for a long time because the views and engagement were pretty awful. But the feed preview was a game-changer, and I'm now seeing IGTV videos getting as much or more views than a standard feed video.
"Don't neglect IGTV because its moment may still be yet to come."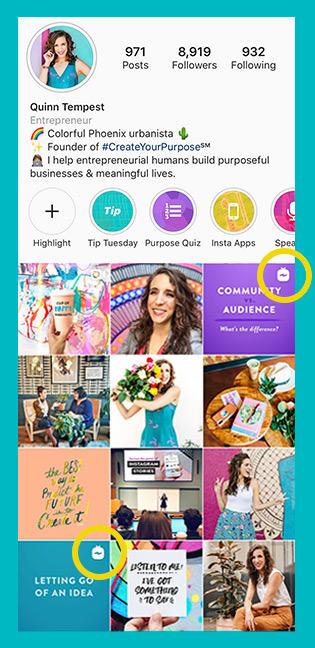 4. Each Story is called a "segment."
What a revelation for us Insta-nerds!
I never quite knew what to call the individual Stories in my sequence. It's not a "slide" or a "Story," it's a SEGMENT! Matt repeatedly used "segment" to refer to them, so I'll believe the guy that builds them for a living. Your Story is the sum of all your segments.
Now you know!
5. Build your narrative over segments.
This isn't necessarily something new that I learned, but Matt put it perfectly when he said:
"Build a narrative over your segments."
This reflects something I say all the time when I teach about Instagram:
"Stop treating your Stories like a feature film. Build them more like a slide deck!"
Feature films are long and continuous. Your Stories should not be. Each segment should be quick, engaging, and add up to an interesting, engaging, interactive Story sequence. The content formats should be diverse, and you should build your narrative point-by-point.
If you want to talk at the camera for 20 'segments,' go for it, but I recommend you use IGTV instead, taking advantage of the Feed Preview option to get more views. On Stories, focus on bite-sized content in order to sustain engagement and views.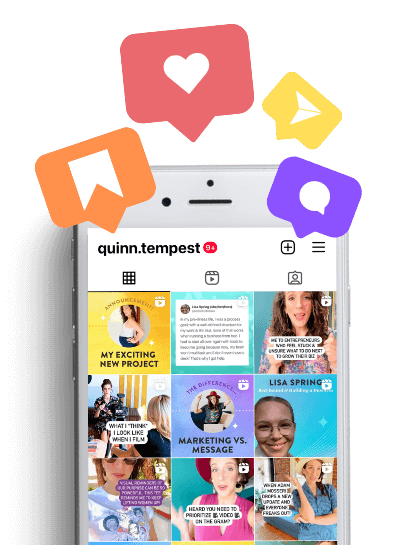 Sign up for my free video training to learn how to reverse-engineer the algorithm and drive real business results ($$$) from Instagram... no matter your follower count!
6. Instagram is focused on building an experience people love.
If you think about it, Instagram bucks the mold of what a social media platform should be.
It's relatively simple – you swipe to navigate, double tap to like something, and you leave comments. Compared to Twitter or Facebook, most of the engagement on Instagram happens ON the platform, and there are relatively few avenues to be pushed OFF of it. Instagram seems to continually listen to its users and create features to make the experience better and better.
Matt shared three of Instagram's major values that drive this motivation which I think they are worth highlighting:
People First – We support our community by fostering kindness and closeness that brings people together.
Simplicity – We focus on the few ideas that create the most value and we make sure something is working well before we add to it.
Craft – We sweat the details. We take deep pride in our work so people can take pride in using Instagram.
7. Instagram is aware of its problems.
Matt expressed multiple times that Instagram is aware of the problems it has brought about or aggravated, and they're always looking at and testing solutions to lessen the platform's negative effects.
Just look to some recent features for proof…
Instagram now has the "Your Activity" screen, where you can see just how much time you're on the platform and get reminders when you meet or exceed that time. Instagram has been found to be the worst platform for mental health, so it's a big move for the platform itself to provide users with a feature to help them limit their time mindfully.
Just this summer, Instagram also integrated an anti-bullying, AI-powered feature that will identify offensive comments before they are even posted, giving people a chance to undo their comment before putting it out there to the world. Early tests have shown this to be effective.
Stay tuned for more features from the Instagram team that attempt to counteract problems it faces.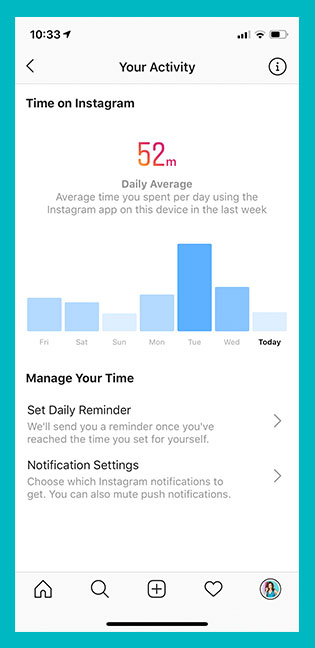 8. With Stories, predictability drives retention.
Matt shared an awesome piece of wisdom when it comes to capturing your follower's attention and retaining views on Stories. People want something to look forward to, and they also want to know what to expect from you or your brand. He said:
"Regular-scheduled programming on Stories builds retention and engagement."
Taking Matt's advice, I finally implemented a weekly series called "Story Tip Tuesday," where I share tactical marketing advice or an entrepreneurship insight over 8-10 segments every Tuesday. I'm able to curate a highly engaging Story around one specific topic, and provide a healthy dose of value every week. I then save it as a profile highlight so people can tune in if they missed it. Three weeks in, and I already have people requesting certain topics and engaging with me more than my typical Stories.
If you're looking to nurture your relationships on Stories, think about creating more predicability and value through regularly-scheduled programming.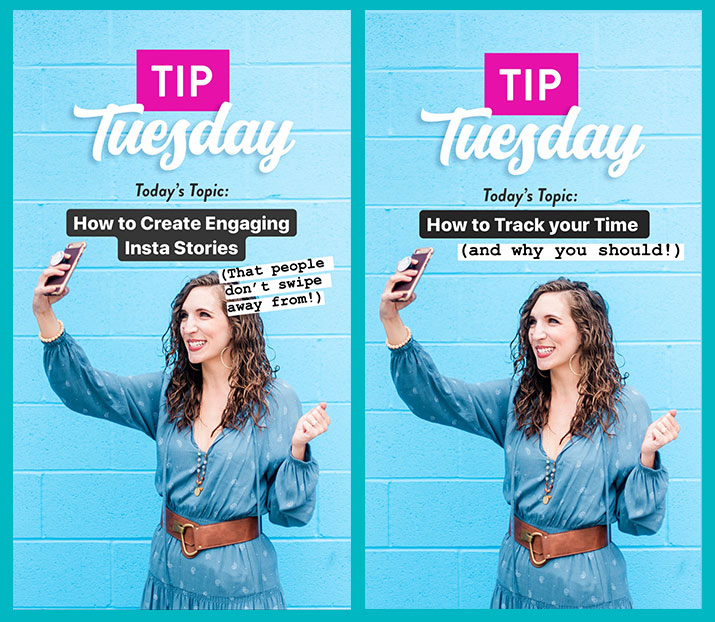 9. Don't sweat the small stuff with Stories.
As in all forms of content marketing, building an engaged audience does not happen overnight. Matt emphasized this point when he said:
"Stories are a long game. You're taking people through your narrative over time. Don't worry if people don't respond sometimes."
Many marketers and entrepreneurs I work with often get caught up in the lack of engagement or interactivity on Stories. It's understandable – we want to know the fruits of our labors! But, remember that Stories are a key component of relationship building and relationships are built over time. Here are a few tips to keep in mind:
Watch your analytics – If people are tapping forward and back – that's great, but watch out for swipes away from your story and note when that's happening so you can figure out why.
Test different formats – Again, treat your segments more like a slide deck and less like a feature film. Mixing up formats – boomerangs, images, videos – is key to retaining attention.
Use interactive stickers – Want to know what your audience wants more from you? Ask them! Use polls, questions, and other stickers to get them directly engaging with you and telling you more about what they expect.
10. Instagram is about RELATIONSHIPS.
Can I tell you how happy I was that Matt continually emphasized the importance of relationships on the Gram? In teaching and speaking on Instagram across the country and developing strategies for clients – I can't seem to harp on this enough.
Instagram isn't just 'another social media platform' for you to be on. It is different than every other platform out there. People expect authenticity, they require meaningful connections, and they want to be inspired.
In one of his closing statements, he mentioned the 5-step "Ladder Up" strategy that he and his team see the best accounts implement on Instagram:
Create Awareness
Generate Buzz
Build Trust
Build Loyalty
Inspire Action
Follow this model and you'll be a step ahead of many brands and marketers using Instagram. Focus less on yourself and more on providing useful, relevant information to your audience in increasingly engaging and always valuable ways.
Free Instagram Training!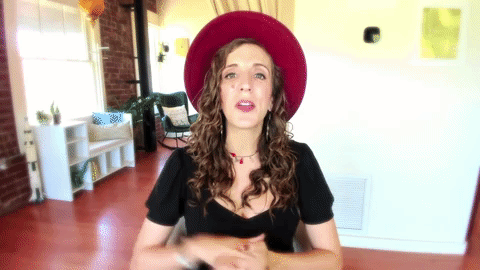 Learn how to STOP ghosting your audience and START posting consistently on Instagram *without* burning out.
Sign-up to get instant access to the training: