Book a Business Clarity Intensive
A strategic consultation for purpose-driven entrepreneurs who crave personalized feedback & crystal-clear next steps to grow their business *without* running themselves ragged.
✨ Spots open for Q1 2024 ✨
Do you feel stuck and overwhelmed by all the thoughts & ideas swirling in your mind?
Maybe you have a vision for the kind of business you *want* to be running, but you find yourself stewing & going around in circles about how make meaningful progress, wondering:
"Where do I start? What should I do next?"
Run ads? Pivot my offers? Post more on Instagram? Hire a Virtual Assistant? Enroll in another course?
🤯🥵😵‍💫🤢😵
If the very thought of allllll the potential paths you can take has your head spinning and your heart sagging, I've got you...
A Clarity Intensive will help you cut through




the noise & give you a clear path forward




so you can confidently take action that




will grow your business with purpose.
A Clarity Intensive will help you cut through the noise & give you a clear path forward so you can confidently take action that will grow your business with purpose.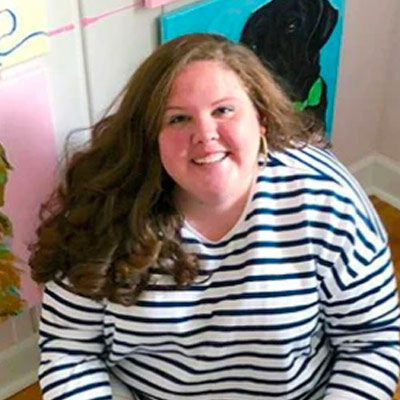 I'll help you take what feels like a mess & turn it into
Beautiful Sense
I know just how much you pour into your business every single day. I also understand how hard it can be to stay focused on your goals amidst the ups and downs of entrepreneurial life. That's why my Clarity Intensives exist.
They're not just about getting the strategic business insights you need to build momentum - though that's a big part. They're also about making sure you protect what matters most to you along the way.
For over a decade as a business + marketing strategist & coach, I have helped hundreds of business owners navigate these messy, overwhelming moments with grit, grace, and purposeful action.
If you feel like you're in a rut and have no one to turn to, I'd love to help untangle your mind & create something beautiful with you - both in & out of your business. 💜
~Quinn
Ready to get compassionate 1:1 support & expert business guidance so you can make progress on your goals?
Let's chat over a cup of virtual tea to see if you and I are a good match for a Clarity Intensive. I'll also give you some initial ideas to get things moving. How does that sound?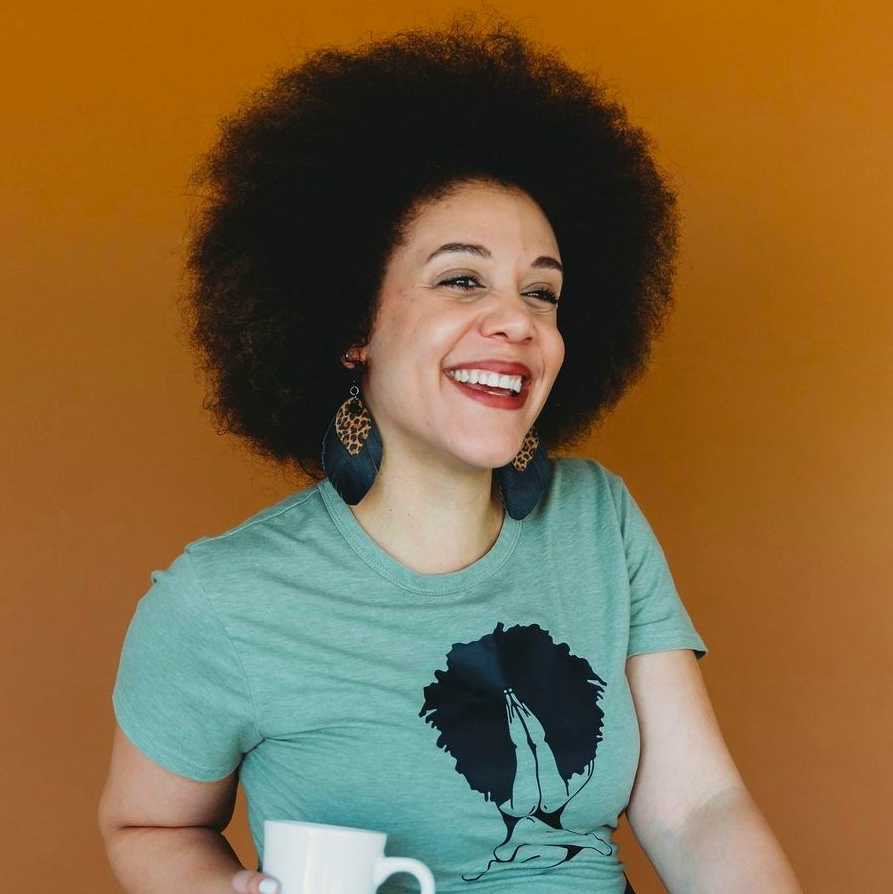 Bust through Obstacles & gain momentum quickly
A Clarity Intensive is the perfect blend of a few things I'm great at:
📊 Developing Growth Strategies
📣 Offering Purposeful Business Coaching
📝 Creating Overwhelm-Free Action Plans
No huge time commitment, no more waiting for clarity to bonk you on the head.
In the span of just one week, I'll guide you through an engaging and insightful conversation that will help you move out of any funk you're in and take steps toward creating a more purposeful + profitable business.
Here's what you get with a Clarity Intensive:
What can I help you get clarity on?
Creative entrepreneurs come to me wanting to grow a meaningful business AND they typically need help with a specific, pressing challenge.
There's a lot of ground we can cover and here are some of the most common topics I can lend you my expertise on:
What other business owners HAve Said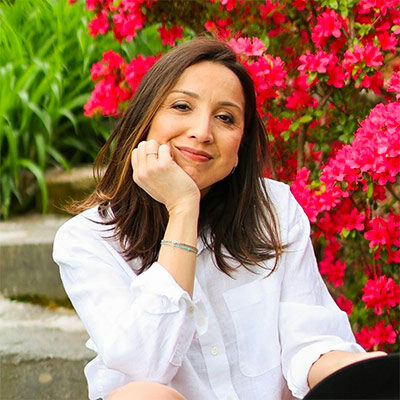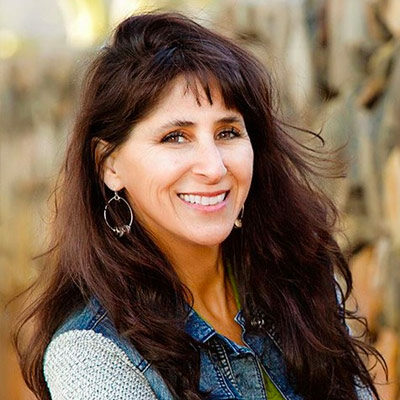 Frequently Asked Questions
My expertise lies in online marketing, branding, content development, sales, and execution. With more than a decade of experience in these areas under my belt as a business + marketing strategist and brand designer, I'm well-versed in best practices and strategies to help you move forward purposefully.
I worked at a director level in a top-tier marketing agency serving multinational clients that are household brands. Before that, I sold in national key accounts for promotional marketing campaigns within the consumer product industry, focusing on revenues exceeding 100k annually.
In 2019, I founded my own venture — the Create Your Purpose Collective — designed to support female solopreneurs who want to use their creativity and passion to build a purposeful and profitable business.
Plus, I add in another layer that I don't see many strategists bring to their work...
Having completed a yearlong yoga teacher training program in 2011 and a lifelong passion for mindfulness practices & creative self-exploration, I'm able to bring a holistic perspective to the advice I give.
Unlike prescriptive business advice that doesn't always suit entrepreneurs, considering the whole person is essential to me... and my clients value this, too.
Last but not least, I went to school for Theatre Arts so when it comes to self presentation, public speaking, creative expression, and the power of presence, I literally have a degree in that!
My list above should give you a broad-strokes picture of what I can support you on. If it's helpful, here are some real things I've heard from my Clarity Intensive clients when they first reached out for help:
"I'm at capacity with client work and not really doing what I need to honor my health. I'm looking for some support/strategy in building out my offer suite. "
"I'm a personal brand and I'm struggling to know how to best present myself & build credibility while being so multi-passionate."
"I just rebranded and need to develop an opt-in campaign that speaks to this new audience but I just know where to start. I have a few ideas but need help honing in on one."
"My online presence feels all over the place right now because I'm juggling multiple brands - I'd love to get your eyes on it and any tips to help it be more cohesive."
"I'm flying by the seat of my pants with marketing and really don't feel like I'm getting anywhere. I wish I knew how to better speak to my target clients."
Don't see yourself in one of these? Send me a message through the form on this page. This is just a sample of what I have and can help with and all it takes to gain a first glimpse of clarity is reaching out to me with your thoughts.
If you're a bold and daring creative, an innovative service provider, a wise coach, or an enlightened educator with a big, beautiful vision for your business but are currently struggling at a crossroads and feeling lost, then you are likely a great fit for a Clarity Intensive!
In fact, you couldn't have found anyone who values clarity and specificity more than I do. Let's be real: there's a lot of noise out there in the online business space that can be pretty overwhelming at times.
I'm here to guide you through that turmoil and help you focus on what truly matters so that you can make tangible progress towards your goals.
So go ahead, take the first step in embarking on this journey with me by sending me a message through my form. Remember, it's not a commitment to anything...yet! But I guarantee that once we start talking, we'll both get to know that we're on the right path together. 
Nope! Although in this phase of my career and in my Collective, I mainly work with women, anyone can be a great fit for a Clarity Intensive regardless. Shoot me a message to start the conversation!
First, I'll review your answers to make sure we're a good fit and I can give you the right kind of support you're looking for. If the answer is yes, we'll hop on a quick (and free) tea chat to dive in a little deeper and make sure we're on the same page. From there, I'll send over a simple agreement and invoice for $650 and we'll get a call scheduled! You'll have time to fill out the questionnaire ahead of time so you can approach it thoughtfully, as many things are illuminated during the process. 
I do require an up-front payment of $650 for Clarity Intensives, since it's a brief strategic engagement with me. If a payment plan is truly the best option for you, please let me know in your message.
Interested in a Clarity Intensive?
Take the first step forward by sending me a message through my form below. It's not a commitment to anything...yet! But I guarantee that once we start talking, we'll both get to know if we're on the right path together.
Have more questions? Include them in your message 👇