Craft the Good Life with Alison Sullivan
In this episode of the Create Your Purpose Podcast, I'm talking to Alison Sullivan, founder of the Tumbler Maker Academy and ~ in her words! ~ accidental entrepreneur! Looking for positive, crafty biz goodness? This episode is for you!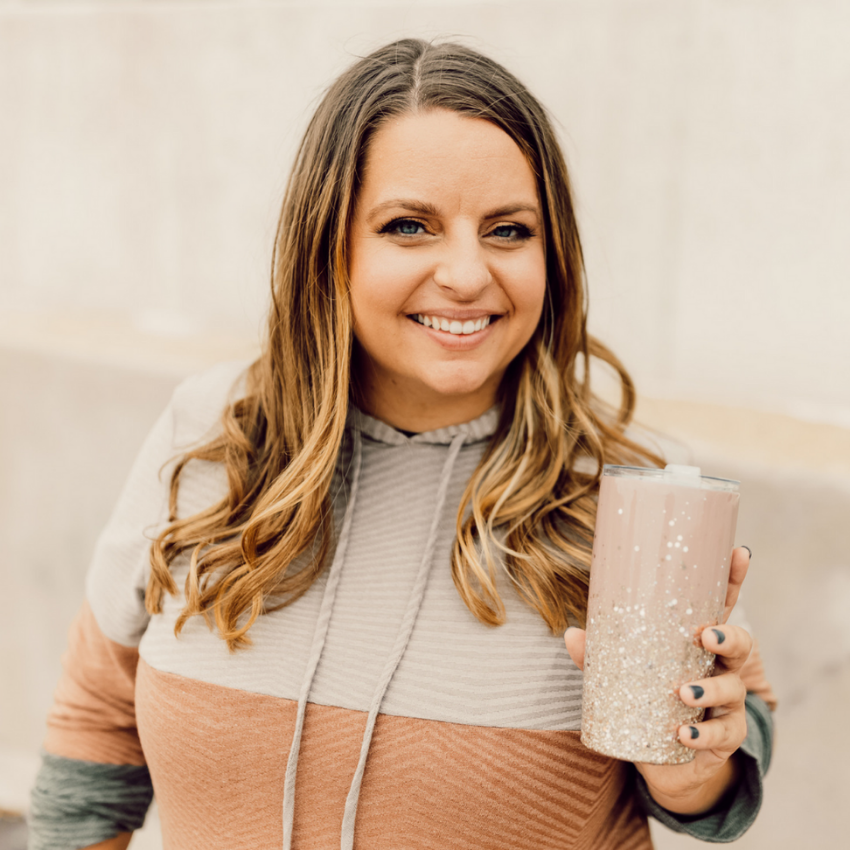 New episodes are published every other Thursday 🎙 Subscribe below to get notified!
Listen + Subscribe on Apple Podcasts | Spotify | Google | More Players…
Alison Sullivan has been on a JOURNEY the past few years. She went from:
👨‍🏫 High school math teacher to…
👨‍👩‍👧‍👦 Stay-at-home-mom to…
🎨 Craft YouTuber to…
👩‍💻 Accidental entrepreneur!
A little over a year ago, she decided to get down to business and turn her love for TEACHING and passion for CRAFTING into a real business. (A freaking *fabulously* creative one!)

She's now the founder of the Tumbler Maker Academy, where she helps creatives make beautiful glitter tumblers. If you need a little positivity, creativity, and crafty biz goodness today, this episode is for you!
In this conversation with Alison Sullivan, you'll hear:
Her wild biz origin story and how she went from accidental entrepreneur to a purposeful one!
How she balances raising 2 small kids AND a business.
Alison's innate drive to teach and how that's evolved from the schoolroom to the craft room.
Her evaluation process that helps her decide what to say "yes" and "no" to.
Looking for a way to spice up your Instagram Feed? Download the IG Canva Pack, with over 30 customizable Canva templates that are ready to go! Podcast listeners get $5 off with code PODCAST.