Planning for a Purposeful 2023 (+ My 3 Rituals!)
In this episode of the Create Your Purpose Podcast, I walk you through my 3 business planning rituals to show you how to bust through overwhelm, get clarity on your next steps, and break down big projects into achievable actions.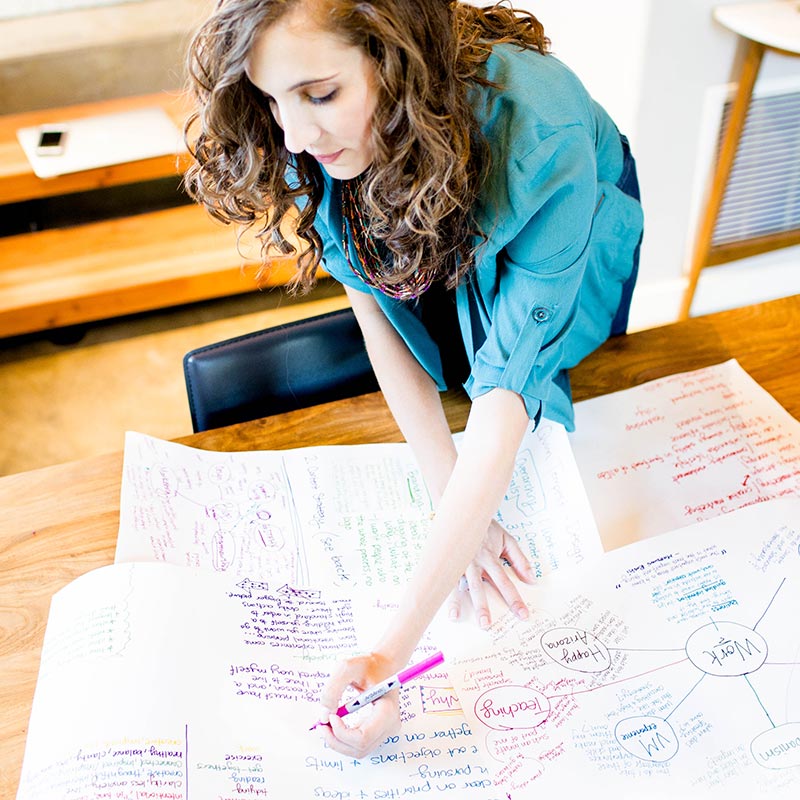 New episodes are published every other Thursday 🎙 Subscribe below to get notified!
Listen + Subscribe on Apple Podcasts | Spotify | Google
After years of struggling to take action on my big ideas, I knew I needed to create a system for myself to make progress. I began to integrate "checkpoints" in my business to pause, reflect, and plan. These checkpoints turned into 3 business planning rituals I now swear by…
If you're struggling to make time to work ON your business vs. just "in" it and wish you knew what steps to take in order to grow … Listen to Episode #44 of the Create Your Purpose Podcast — now live wherever you get your podcasts!
In this solo episode, you'll hear:
How my annual business planning approach is unique, and why it works so well for purpose-driven entrepreneurs.
A decision-tree for choosing my quarterly priorities and how you can apply it to your own business.
The simple way I bust through overwhelm using a simple action-planning technique that anyone can replicate.
A few of the tools I use during my biz planning & why they're so helpful.
📝 Did you download my new free resource yet? It will help you clarify your Q1 priorities and start taking action quicker! Download my Priority Planner for Solopreneurs here: https://quinntempest.com/priority-planner