Practical (Business) Magic with Marisa Mohi
Do you believe in magic? Marisa Mohi does! Listen to find out how she navigated quitting her job right before the pandemic, how she creates systems to protect her creativity, & why we agree that bringing ideas to life is like real-life magic!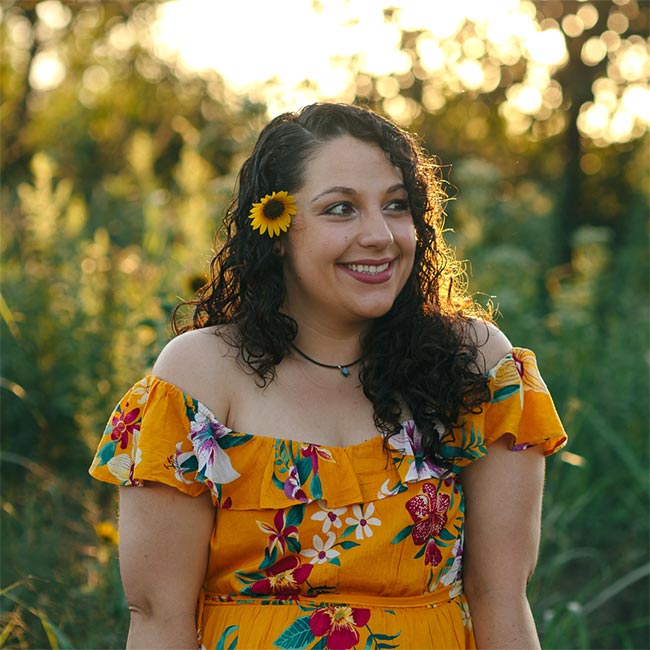 Listen + Subscribe on Apple Podcasts | Spotify | Google
Sometimes, you just need to take that leap of faith to make the changes you want to see in your life & career.
That is why for today's episode I am interviewing Marisa Mohi, a very magical entrepreneur (and member of my Create Your Purpose Collective!) who quit her stable day job right before the pandemic so she could pursue her passion.
Marisa is a writer and also fun fact: a tarot card reader! She merges her love for tarot cards into her business and is even writing a book centered around this. She has also created the "Art Like A Boss" program, specifically for anyone who really wants to turn their passion into a business.
In this episode, Marisa shares how she made the decision to quit her day job and go all in on her dream of starting her own business, as well as the trials that transpired along the way. If you're looking for that daily dose of inspiration to push you to follow your dreams, then listen up to today's episode!
Episode Highlights:
The diversity of Oklahoma City
Finding purpose in the place you live in
How Marisa made the decision to quit her job
How social media affects business
Marisa's journey with creative writing
What inspired Marisa to create her business
The biggest thing Marisa focuses on when helping her clients
How tarot cards fit into Marisa's business
Marisa's short story collection
Earlier in the episode, I mentioned that the Create Your Purpose Collective waitlist is now open and applications go live in July! If you're interested in joining a community with 50+ supportive women entrepreneurs, then sign up here!
About Marisa Mohi
Marisa Mohi is a writer, creative coach, and tarot card reader. She left her stable day job back in 2019 to pursue her dream of starting her own online business.
Marisa took up creative writing in college and despite being scoffed at by the people around her because of her major, she still knew in her heart that she had a burning desire to write and no one could tell her otherwise. After college, Marisa went on to work as a ghostwriter, fraud monitor, tech writer and college instructor. It was during this time that Marisa started building her platform.
Today, she runs her own online business where she helps creatives learn the skills and processes they need to go full time with their art!
Connect with Marisa