Slay your Schedule with Liz Landeen
Do you struggle to manage your time? Hear Liz Landeen's tip for creating a stress-free scheduling system, ways to turn a plan into action, and questions to ask yourself to focus on what matters most as 2022 nears.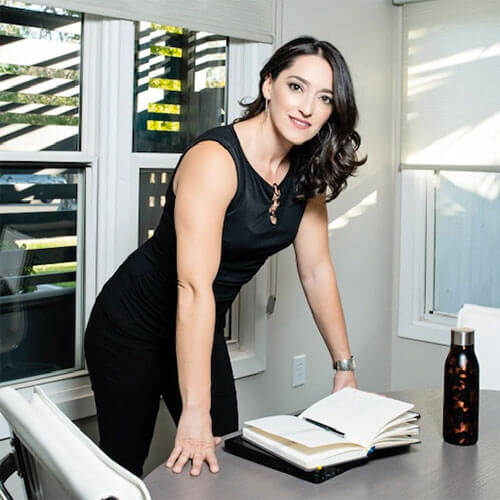 New episodes are published every other Thursday ? Subscribe below to get notified!
Listen + Subscribe on Apple Podcasts | Spotify | Google
TIME: every entrepreneur's #1 enemy. We doWe feel like we don't we have enough of it. We constantly yearn for more. And then when we get it, we beat ourselves up for not using it in the way we think we should!!!
Sound familiar?
Liz Landeen is here to help you better manage your time by, as she puts it, honing in on what "matters most."
She is passionate about helping women entrepreneurs who feel overwhelmed by all the thoughts, ideas, "shiny things" and mental clutter, to gain massive clarity, and to turn goals into reality with ease and flow. Through her simple yet highly effective Strategy Slay System, she has helped countless women around the globe feel less scattered, more productive and organized, and ultimately on their way to creating an intentional beautiful life by design.
Episode Highlights
How to get massively clear on which "shiny thing" to prioritize to starting building momentum in your business.
Simple clarity-building prompts if your brain is feeling bogged down by all the thoughts and ideas and clutter!
 Specific tactics to "slay your schedule" (that works for YOUR brain) instead of letting your calendar take control over you.
After working 12 years in a national non-profit organization, seven of which in a leadership level position managing millions of dollars in projects, Liz left the 9-5 nest to put her strengths and skills to work for herself. Liz is a Strategy and Action Coach, Founder of SHE Connects Worldwide, and Podcast Host of The Outdoor Entrepreneur.
Connect