Breathe Like a Badass with Hannah Jane Thompson
Do you want to know how to more purposefully navigate the inevitable challenges of entrepreneurship? Listen to Episode #21 with guest Hannah Jane Thompson to find out how to use mindfulness as a tool to calm your inner critic and curb the burnout.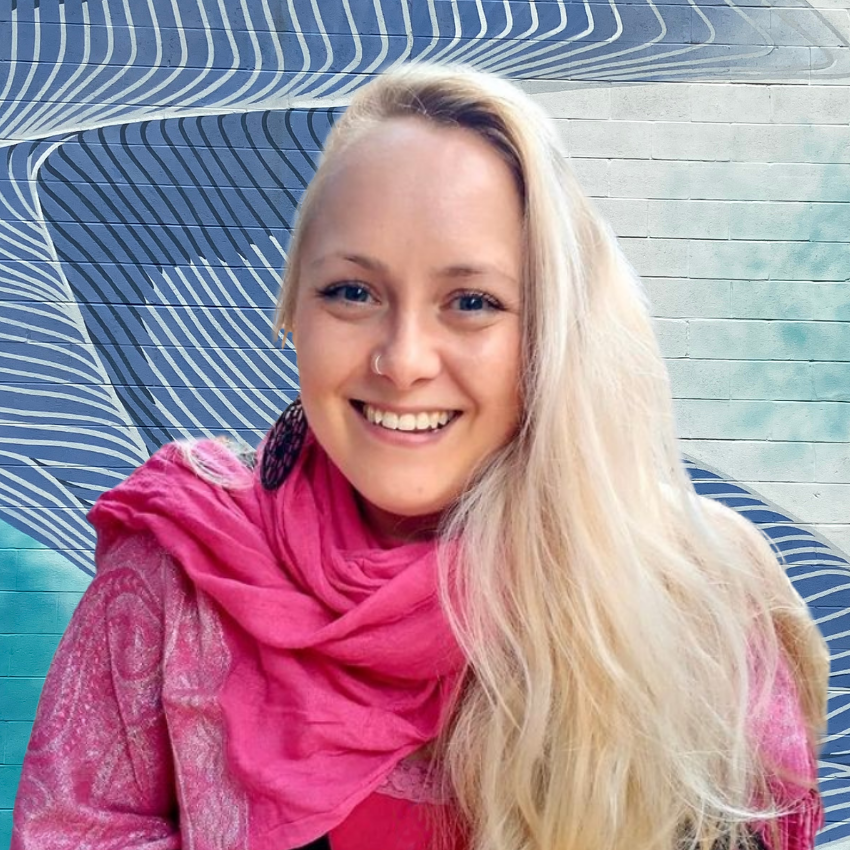 New episodes are published every other Thursday. Subscribe below to get notified!
Listen + Subscribe on Apple Podcasts | Spotify | Google
What do you get when you cross an inner critic coach with a color-loving Londoner and a meditation teacher? 

Hannah Jane Thompson, founder of Breathe like a Badass and newly published author! ??‍♀️☕️??

(She's also my business soul sister from across the pond.)

Being an entrepreneur can feel like yoga, therapy, a bootcamp, and an emotional rollercoaster all rolled up into one. It's a crash course in personal development and you learn *a lot* about yourself. It can also be really HARD.

? Your inner critic can be loud. You can burn out consistently. You can lose hope and give up. ?
That's why I invited Hannah Jane Thompson – inner critic + meditation coach (and tea-soaked wizardess of words) – to share how to face it all with mindfulness.
In this interview, you'll learn:
How to work *with* your inner critic instead of against it.
Why self-compassion is the missing piece in most entrepreneurs' toolkits and how to cultivate it.
The non woo-woo way to tune into your internal compass (::cough:: your PURPOSE)!
Real causes of burnout and how to curb it before it consumes you.
Want to rediscover your inner badass and build a successful, freedom-filled life you love? Grab your copy of Hannah Jane's new book, Breathe Like a Badass. If you've already ordered your copy, send Hannah Jane proof and receive a FREE Badass Book Bundle to accompany it!
Connect with Hannah Jane