Systems Over Stress with Ashley Hogrebe
In this episode of the Create Your Purpose Podcast, I chat with Ashley Hogrebe — online systems queen. Ashley helps neurodivergent online business owners get streamlined so they can cut the confusion and cue the confetti!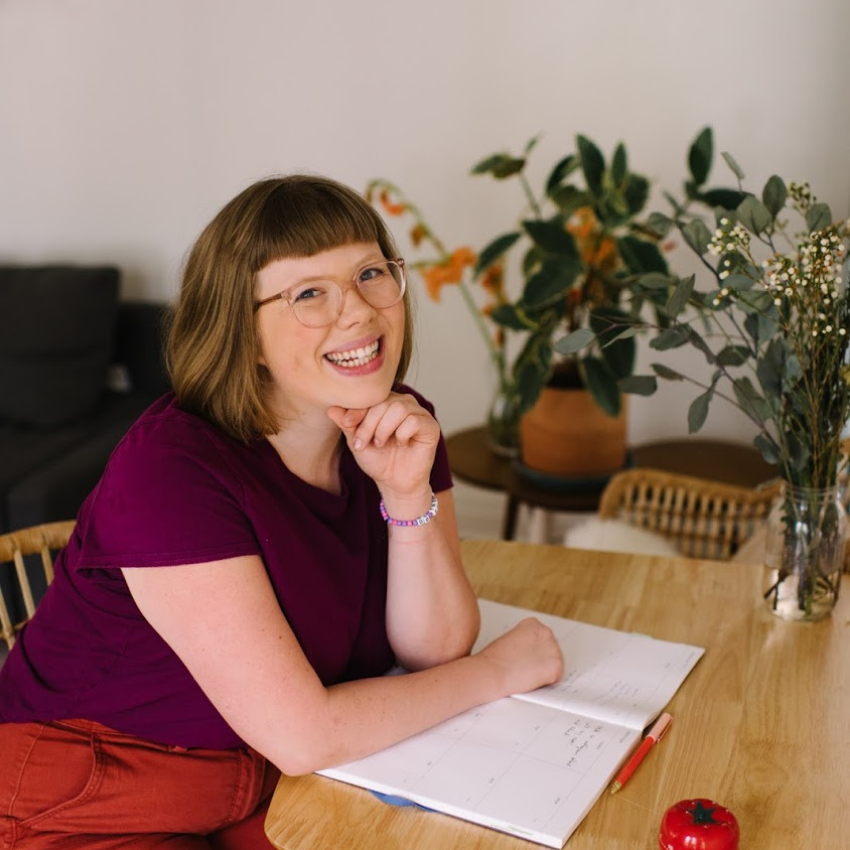 New episodes are published every other Thursday 🎙 Subscribe below to get notified!
Listen + Subscribe on Apple Podcasts | Spotify | Google | More Players…
Do you often feel unorganized in your business, "all over the place," and like you're spending a lot of time on things that don't *actually* move the needle?

Meet Ashley Hogrebe, your new systems savior!

As founder of Do the Damn Thing (best biz name ever 😜), she helps neurodivergent online business owners get streamlined using Airtable and Zapier.
In this conversation, you'll hear:
How simple, low-cost automation (i.e. robots!) can actually be your "first hire."
Ashley's pro tips on specific tools (Airtable, Notion, Zapier, & Otter) that will give you more time back in your day.
How to set-up systems in a way that works for YOUR brain!
🎙 Want to know hear how YOU can start to choose systems over stress in your business? 🎙
Listen to Episode #29… now live wherever you get your podcasts!
Doors to Ashley's program, Systems Over Stress, close on June 15th. It's a 6-month group program that helps you run your group program all right within Airtable. Click here to learn more & sign-up. (This is an affiliate link and I 100% stand by the quality of Ashley's products.)