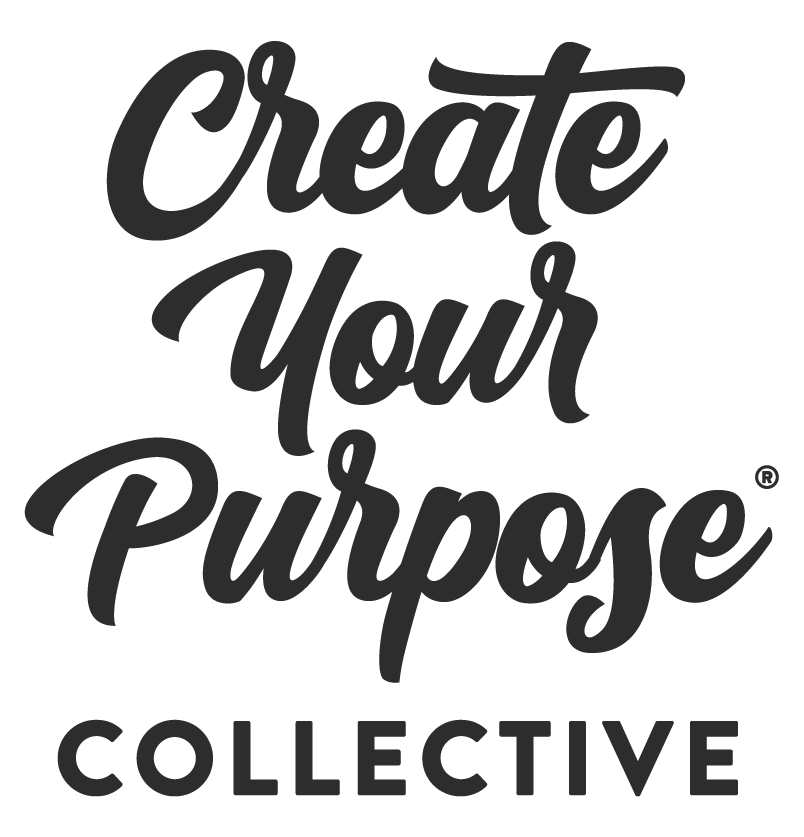 🌟 Why do Collective scholarships exist?
At the heart of the Create Your Purpose® Collective is a sincere desire to empower women with the resources and confidence they need to create businesses that have a positive impact on their lives, their families, and their communities.
We understand that for many female founders, the journey towards success is fraught with challenges beyond their control. We are here to offer them solidarity, companionship, and education - so they can build something meaningful without sacrificing their health or wellbeing.
We believe that women's ideas matter. Women-owned businesses matter...
We want to do our part to ensure more women can achieve their business goals and use their passion and creativity to bring their ideas to life and make a meaningful impact in the world.
We are proud to offer a limited number of full-ride scholarships every cohort to entrepreneurs would not otherwise have the resources to become part of the Collective.
👋 Who are these scholarships for?
The scholarship is for any woman entrepreneur who:
✅ Paying the full Collective membership rate (~$108-$125) right now would cause significant financial burden and you don't foresee being able to make this kind of investment anytime soon.
✅ While you have an established business, you do not yet have regular, consistent revenue that allows you to feel stable and confident in your future.
✅ You'd love to be able to invest in your personal & professional growth or even take occasional time off, but after covering your basic expenses, there is nothing leftover.AND...
✅ You're super excited to connect with Collective members and know you can add value to our community!
Read more about our general membership criteria on our full Collective overview page (details will be public during open enrollment periods). All scholarship recipients undergo the same vetting as all general applicants.
*Note: Scholarship recipients will not be required to jump through hoops, provide additional backstory, or proof of hardship - we are putting trust in you to self-identify if a scholarship is appropriate (or not) for you based on the parameters outlined here, the application, and on our membership overview page.
🛑 Who does *not* qualify for a scholarship?
We offer limited scholarship spots every cohort and we want to ensure these go to the right people.
To maintain the integrity of this program, please make sure to look over this information before indicating your interest.
You have an established business or job with regular monthly income.
Even if your income is not at the level you want, you can comfortably meet your basic needs and afford to take occasional time off without affecting your livelihood.
You can currently afford to pay the standard Collective membership rate (~$108-$125 per month) without significant financial burden or you foresee it being possible within the next 3-6 months.
You're able to cover your basic expenses and still have some money leftover to invest in your personal & professional growth. You see the value and benefit in doing so.
Still unsure? Fill out the application and there's a spot to put your questions/concerns.
💰 What amount of the membership fee is covered by a scholarship?
100%. We offer full-ride scholarships for our annual membership term!
Our founder, Quinn Tempest, personally sponsors a limited number of scholarship spots for every incoming cohort.
Also, new & existing Collective members have the opportunity to "pay it forward" to and contribute directly to our scholarship fund. Interested in sponsoring a scholarship? Jump to this section.
We expect the same amount of commitment and engagement from scholarship recipients and - just as we look for in all new members - we hope to award women who are excited to join our community, bring their own expertise to the table, and want play an active role in our Collective!
⚡️ How will the scholarship member experience be different than non-scholarship members?
There will be no difference at all! You'll get all the same perks, education, accountability, and support. You won't be singled out as a scholarship recipient to other members either.
📝 How does the scholarship process work?
We keep it really simple:
During our open enrollment periods, you will submit an application to become a member. Get on the waitlist early to find out more details and early access to applications.
In your application, you will let us know if you are interested in being considered for a scholarship based on the criteria we've outlined.
We will review your application within a few business days and get back to you.
In reviewing your application, we consider number of limited scholarships we have available, the challenges and goals you're looking for help with, and how your unique perspective may fit into our community.
😮 Not sure if you should apply for a scholarship?
If you're unsure about submitting an application, that's exactly what the application is for! It's just a chance for us to start the conversation, see if you are a good fit for our community (and vice versa), and go from there.
We're guessing if you made it this far and are excited about being part of our community, then you'd likely be a great fit! Want to chat 1:1? Email hello@quinntempest.com with your thoughts.
👉 If I apply & am not selected for a scholarship, what happens next?
We'd love to be able to provide more women with opportunities to join us and we're working hard to apply for grants and build a scholarship fund to be able to do so. If this is your situation, you can re-apply to join us in the future - either with a scholarship or not. We typically open up for enrollment 2-3x a year.
🤝 Can I help sponsor your scholarships?
Absolutely - and we SO appreciate your support! There are two ways to do it:
Existing members & general public: Make a donation on this page to our scholarship fund. Any amount, no matter how small, is greatly appreciated and will be put towards opening up more spots for eligible applicants. THANK YOU FOR SUPPORTING WOMEN IN BUSINESS!!! 💜
New & renewing members: You'll be offered a "pay it forward" option when you join or renew. This is an extra amount of money built into your membership fee that be put towards our scholarship fund.
See our current annual membership rates below with the sponsorship options: