Crafting and Lifestyle Hub
The Neon Tea Party is on a mission to "make crafting cool" with blogger and pom pom expert, Marisa Morrison, at the helm. Marisa offers craft classes around the New York City area and partners with brands like The Skimm, Dial, and Peloton to activate corporate events with unique crafting experiences.
Marisa came to me when she was ready to turn her lifestyle blog into a business. We worked together to create a brand aesthetic and custom WordPress web design, and launch her first her virtual craft course. We continue to collaborate on ongoing digital marketing strategy to promote and build her business online.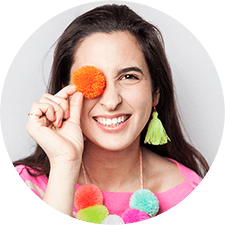 Marisa Morrison - Founder, The Neon Tea Party
"Quinn didn't just design a beautiful site; she built a marketing platform."
Working with Quinn was a perfect fit because of her double expertise in web design AND digital marketing, and I really cannot recommend her enough. She is immensely knowledgeable about the intersection of marketing and design; she has a wonderfully playful aesthetic and absolutely LOVES (and understands!) color.
Plus, she is so organized - omg. The collaboration process could not have been smoother. She sets accurate and achievable deadlines, and I was always very clear on what was needed from me throughout the process. Not to mention she is the biggest sweetheart and simply a joy to work with. Thank you, Quinn, for your tireless creativity and energy in bringing my dream website to life!
Brand Aesthetic & Styling
The Neon Tea Party already had a logo, but no cohesive visual brand identity. Because of Marisa's desire to bring crafting into the mainstream and elevate its 'cool factor,' we created a minimal aesthetic with pops of neon that brought her vision to life. She wanted her branding and website to be modern, hip, and of course - colorful! I worked closely with her to create a brand aesthetic that would highlight her high-quality crafting photographs and appeal to her target audience both online and in-person.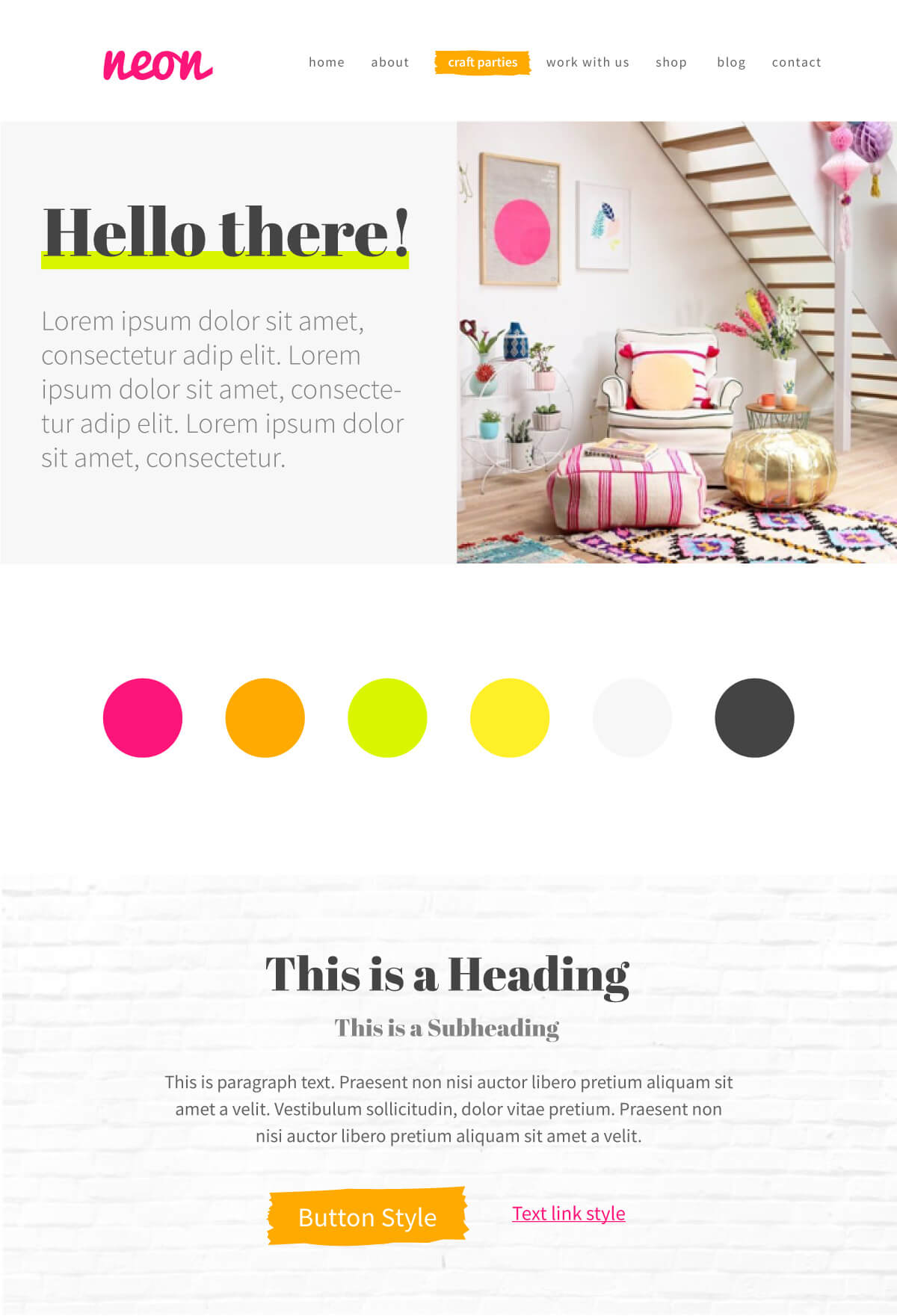 Custom WordPress Website Design with eCommerce Integration
Up until our project together, Marisa had completely DIYed her website on WordPress, which had served her well when she only had a lifestyle blog. But as she transitioned her blog into a business, she understood that she needed something extremely professional to attract both online craft lovers and corporate brands alike. I designed and developed a custom WordPress website that acts as her marketing home base.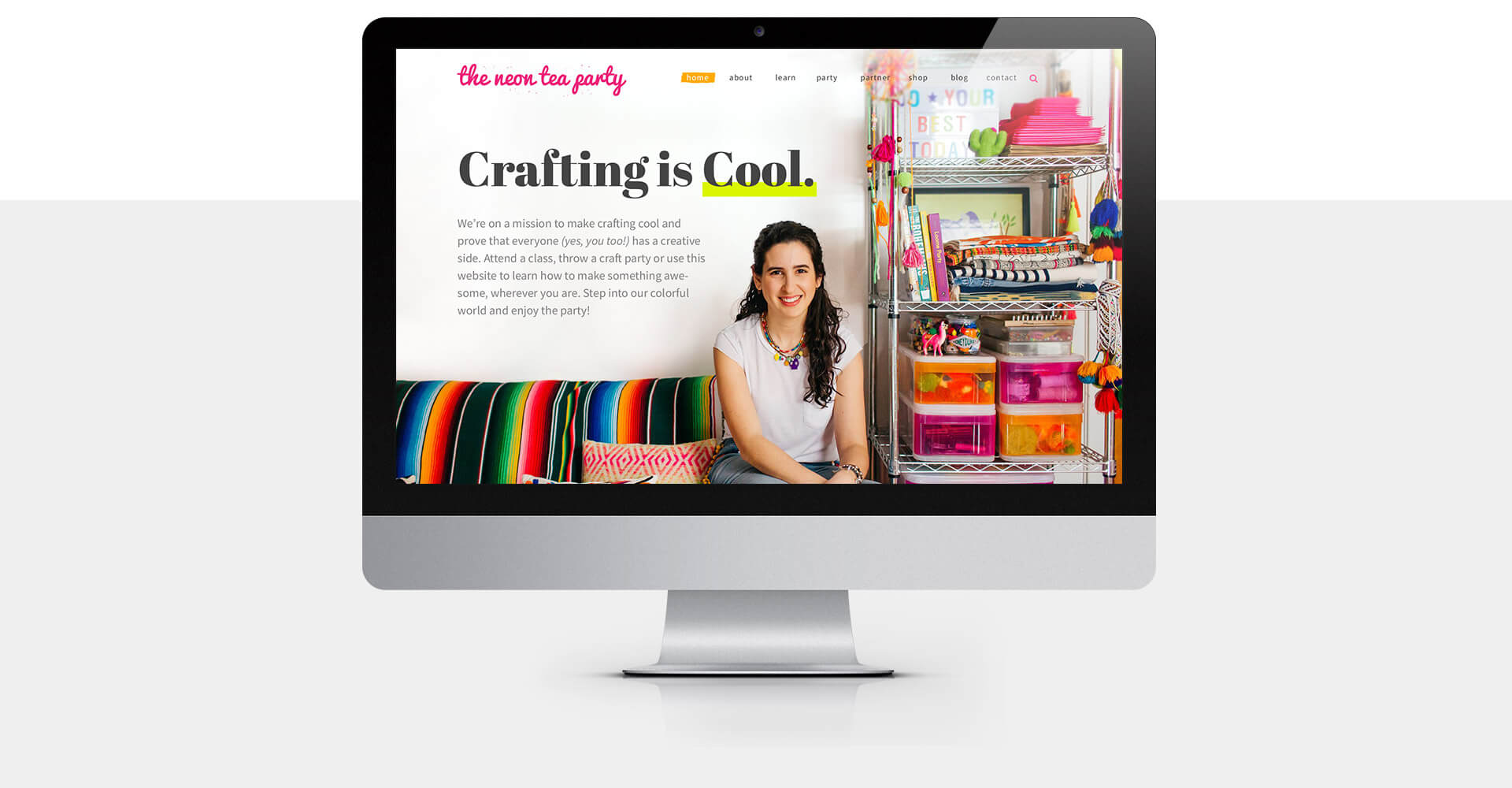 Features
What we built together isn't just pretty; this custom WordPress website design serves as a marketing platform for The Neon Tea Party, generating leads through strategic opt-ins, automating emails to blog subscribers, allowing friction-less purchases via the online shop, and providing a launchpad for Marisa's virtual craft courses (and more!).