Brand Identity • Logo Design • Custom WordPress Web Design & Development
Nature Studio is an online membership platform of 6,000+ global members with nature-inspired watercolor painting classes, drawing classes and more from award-winning artists.
After years of the membership living under her own personal brand, founder Anna Mason was ready to change the name to better reflect the large, supportive global community it had grown into.
I partnered with her on a comprehensive re-brand to better reflect her business trajectory and goals and the core purpose of the community.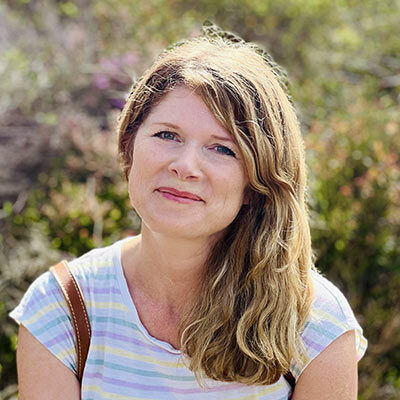 Anna Mason - Artist & Founder
"Quinn's process reminded me that clarity comes from action and the result was her branding that feels like the ideal match to the community."
"Long before this re-brand, I worked with Quinn to redesign my personal brand, website & the online school website, so I was already confident in her well-thought-out & clear process to draw out the brand in order to reflect the values & mood of a business, concept - or in this case a community.
As an artist, design is crucial to me. Quinn is also an artist - one who works with mood boards and websites. She knows what looks good and she pairs fonts and colours beautifully to match the vision you're trying to communicate.
She has great creative ideas, a design eye and is so organised and thoughtful in her processes. Not to mention, she's fun to work with!"
Brand Identity and Logo Design
Anna entered the project with clarity on how she wanted to evolve her brand along with a deep knowledge of what her existing members valued the most about their experience. After in-depth strategic discovery, I led her through an iterative design process to bring her vision of a joyful, peaceful brand to life.
Mixing digital illustration and hand-drawn textures, the logo of flowers emerging through a paint palette visually conveys two elemental concepts to the membership: nature and art-making.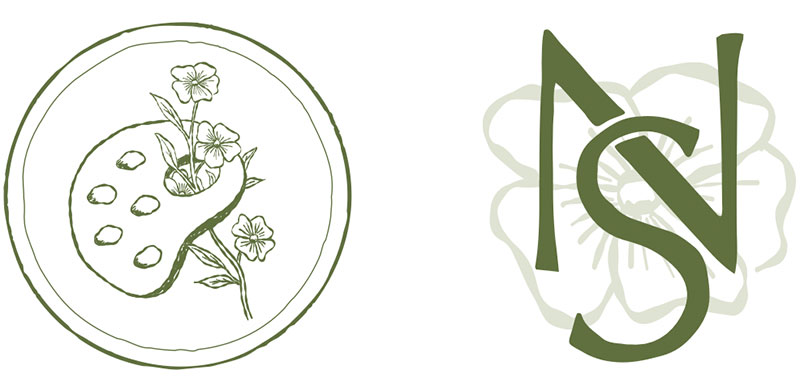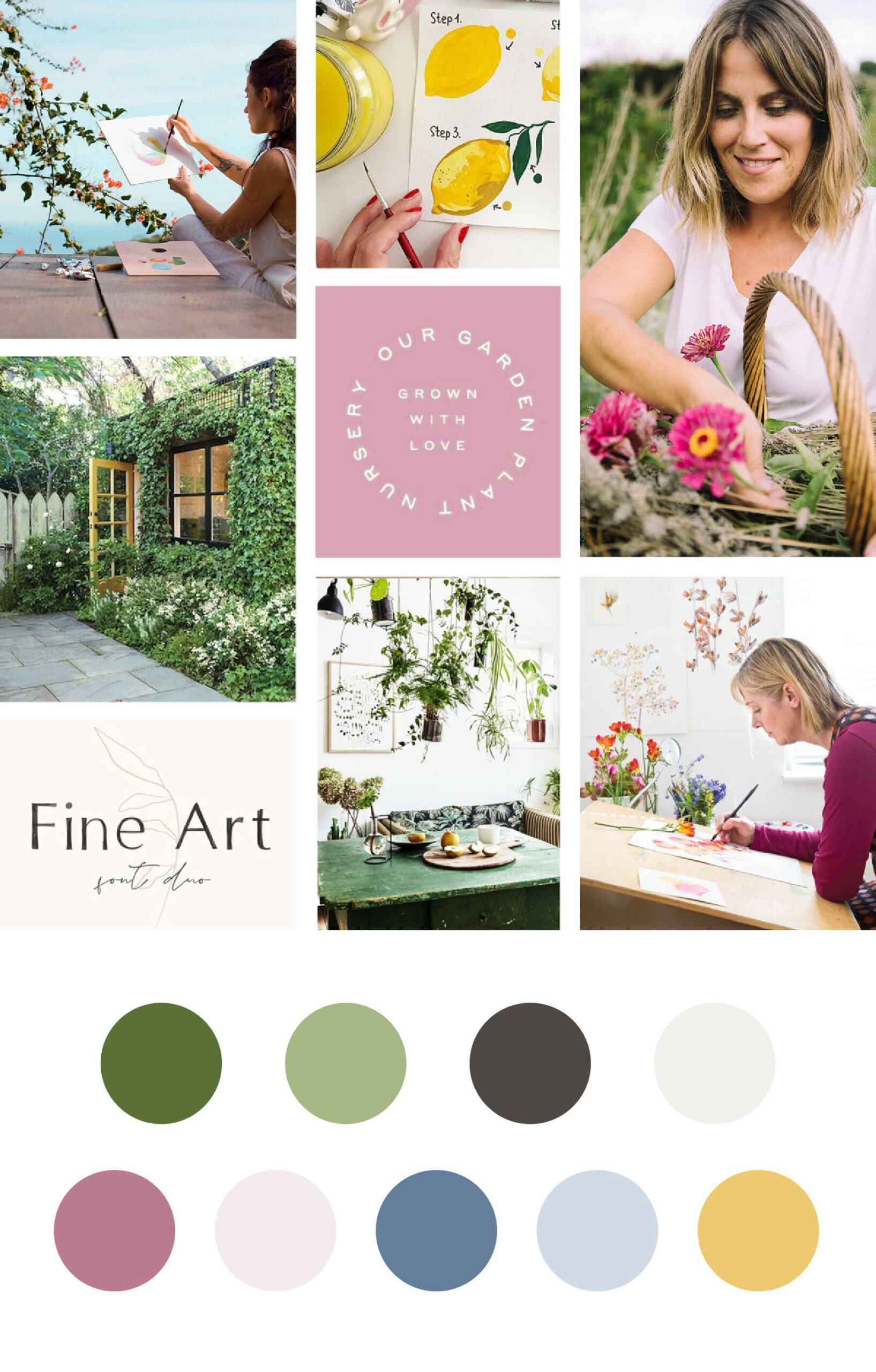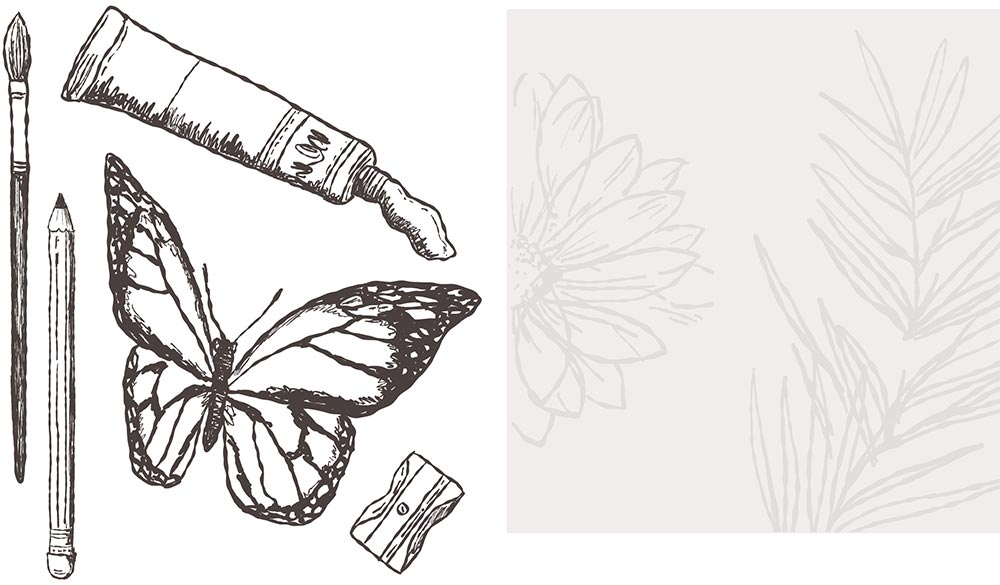 The Nature Studio homepage serves as a long & thoughtful sales page, guiding prospective members through the benefits of joining. Anna infused joy and creativity into the copy so I designed the layout and creative page elements to match that tone. I integrated artistic, hand-drawn elements throughout to mimic the feel of an art journal while maintaining a simpler user experience, resulting in a beautiful yet strategic website.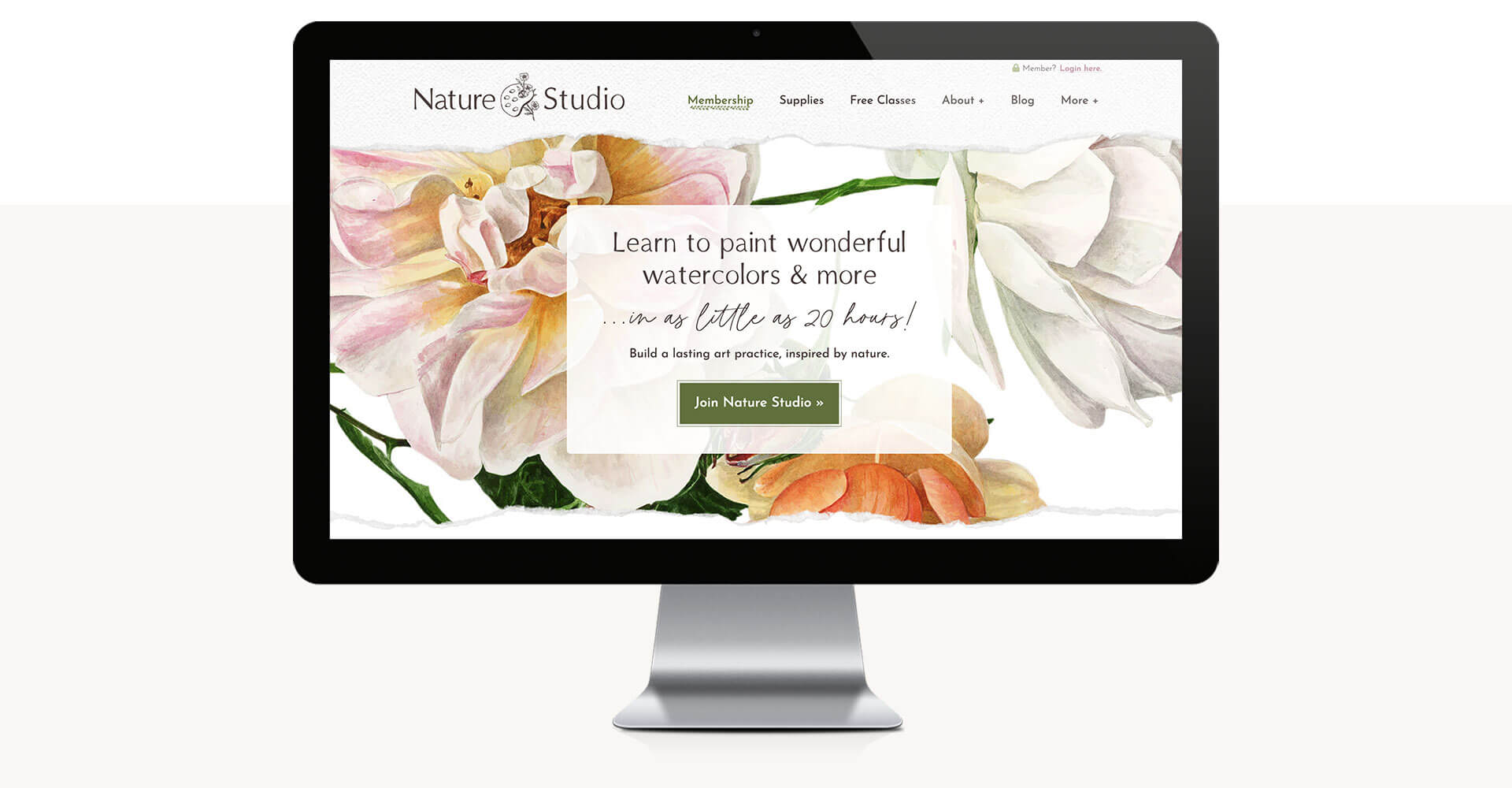 Features
This website was a re-brand of Anna Mason's personal website, so much of the technical functionality remained the same, but the branding was completely updated throughout. In order to empower her team to maintain the site internally, I built simple modules and templates that could be re-used with ease, along with video tutorial training.