Branding + WordPress Web Design
Karen Ozeri is a career and life coach who helps women who are open to change, ready to experience deeper levels of purpose, joy and fulfillment, and want support along the way. She came to me a few years into her business, ready to build a brand and digital presence to broaden her network and to step out of her referral-only model.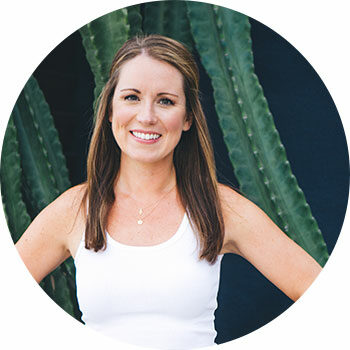 Karen Ozeri - Career & Life Coach
"Quinn truly understood how important this project was to me."
"I loved working with Quinn! I had a strong referral business when I reached out to her, but I found I was getting unqualified leads and really needed a polished brand and website to send people to.
Quinn is professional, relatable, and friendly, as well as communicative and organized. I knew what to expect every step of the way and really appreciated that she considered all of my feedback. She was patient and flexible and truly understood how important this project was to me.
The part I enjoyed the most was creating my brand and watching that come to life. It was incredible to see her take my explanations and sample visuals and turn them into something that was so 'me.' Her process really works."
Brand Identity and Logo Design
Karen possessed a clear sense of color and design aesthetic at the beginning of our work together, and we collaborated together to bring her vision to life through a minimal, modern, and inspiring brand identity that represented the inner transformation that her coaching clients undergo when working with her.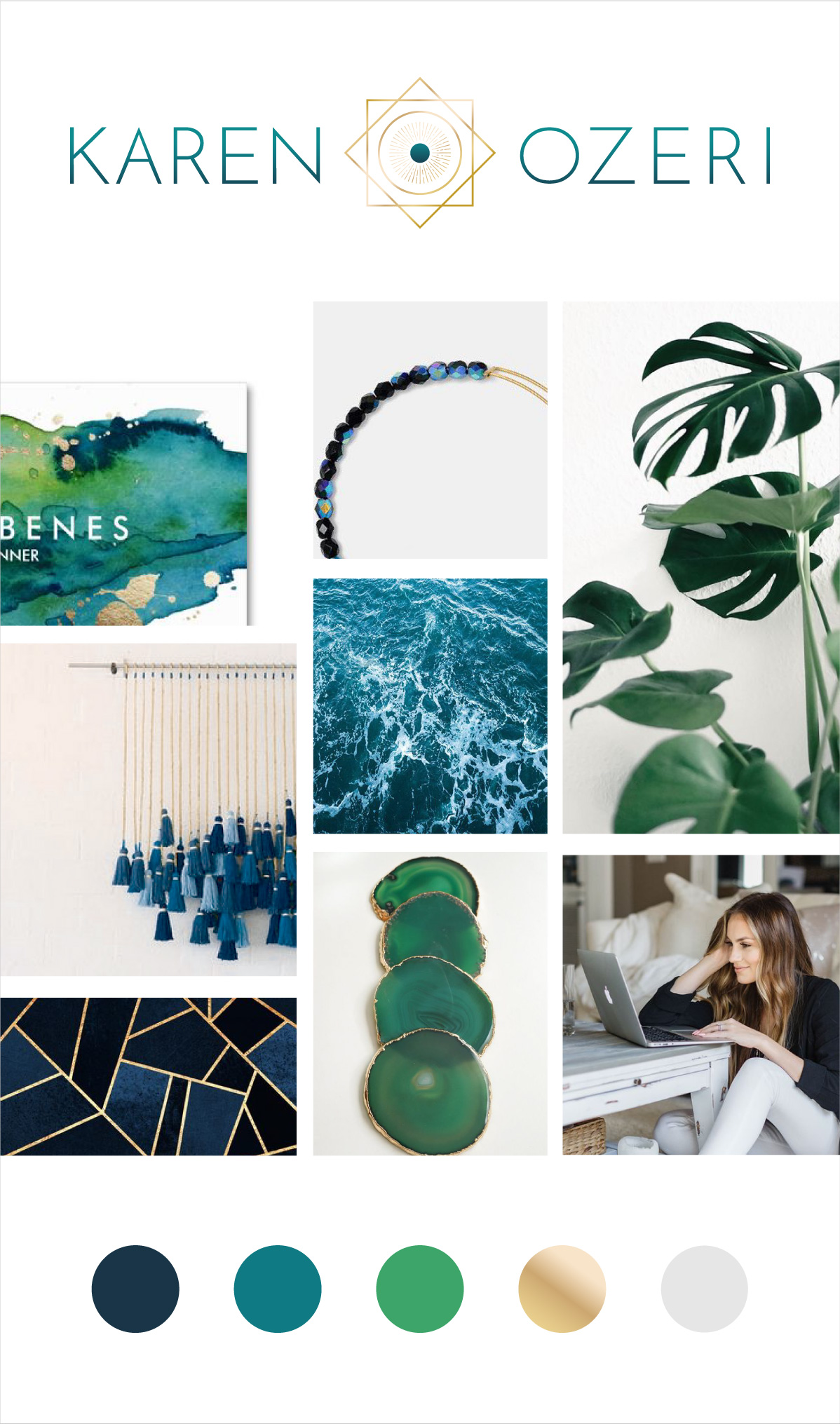 Karen approached me to design her custom WordPress website design once her basic landing page and LinkedIn description were no longer doing the job to build her brand online. She also wanted a place to post her writing content beyond social media and had the desire for it to be on her own platform versus a third-party one. Her website is clean, modern, and has a thoughtful content strategy aimed to nurture visitors through content and intentional calls-to-action.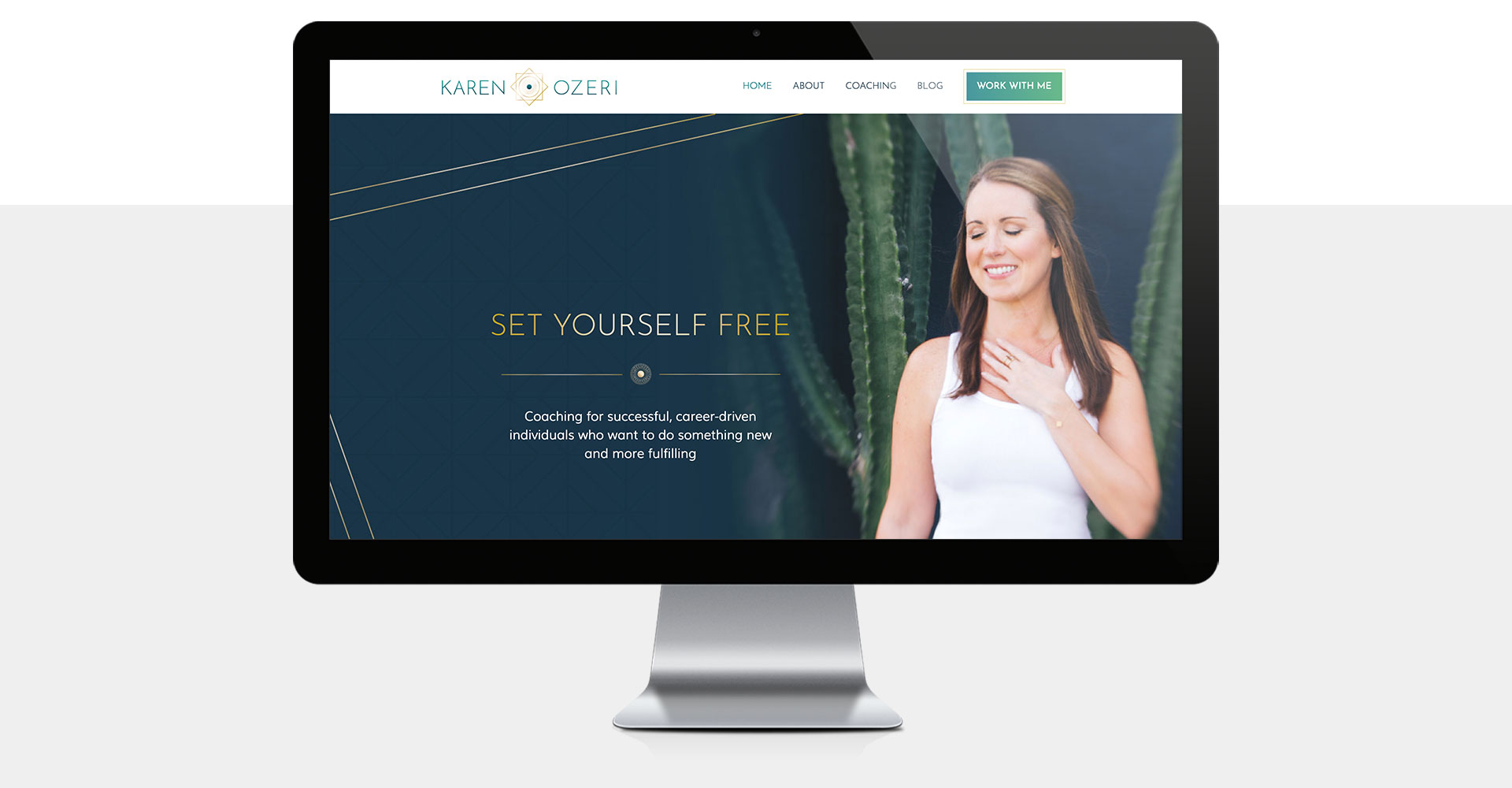 Features
My philosophy on websites is that they are more than just good looking content and imagery; they should be the marketing home base for everything you do online. Karen needed foundational elements to bring this to life, so we built-in a robust blog portal with multiple navigation categories, an opt-in campaign and follow-up sequence, and strategic inquiry forms to help Karen better pre-qualify coaching leads.