The KonMari Method™ Consultant
Branding + WordPress Web Design
Christine O'Brien is a certified KonMari Method™ tidying consultant and a Simplicity Parenting coach. She combines the two schools of thought to help overwhelmed women relax into an embodied, full presence with themselves and their families. Her purpose is simple but powerful: to help moms create peaceful homes and joyful lives. We worked together to uplevel her brand so she could attract more of her ideal clients and have a strong digital marketing foundation to build upon.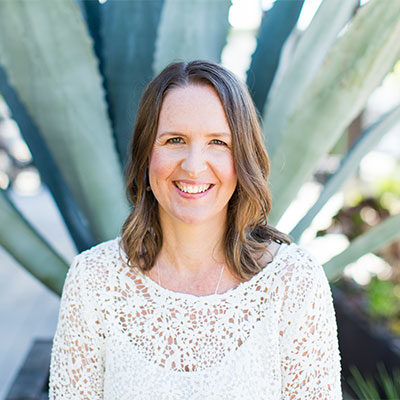 Christine O'Brien - Creating Calm Coach
"I have leads come to my new website and know exactly what I do AND they want to work with me on the spot!"
Everything about working with Quinn was brilliant! My business desperately needed an update so we worked together to uplevel my brand and website. Her positive energy, knowledge of digital marketing and technology, combined with her professionalism and patience made this whole experience seamlessly smooth and even fun!
Throughout the process, I felt very well taken care of and was surprised to gain so much clarity around how to communicate with my clients and broader audience about my offerings. I feel proud to share my brand now, and working with Quinn to bring it to life was perfect every step of the way.
Brand Identity + Logo Design
Christine had been DIYing her design and marketing for many years, and suddenly found herself with many materials that didn't match, didn't resonate with her audience, and didn't reflect the true quality of the services she offered. So, together, we set out to fix those problems with a custom brand identity and logo design project.
She wanted her brand to feel earthy, peaceful, and creative in order to attract mothers looking for a calmer home life. I designed a color palette and inspiration board to bring those values to life, along with a simple and beautiful one-color logo that contains her power symbol - the butterfly - to represent the transformation she facilitates for her clients.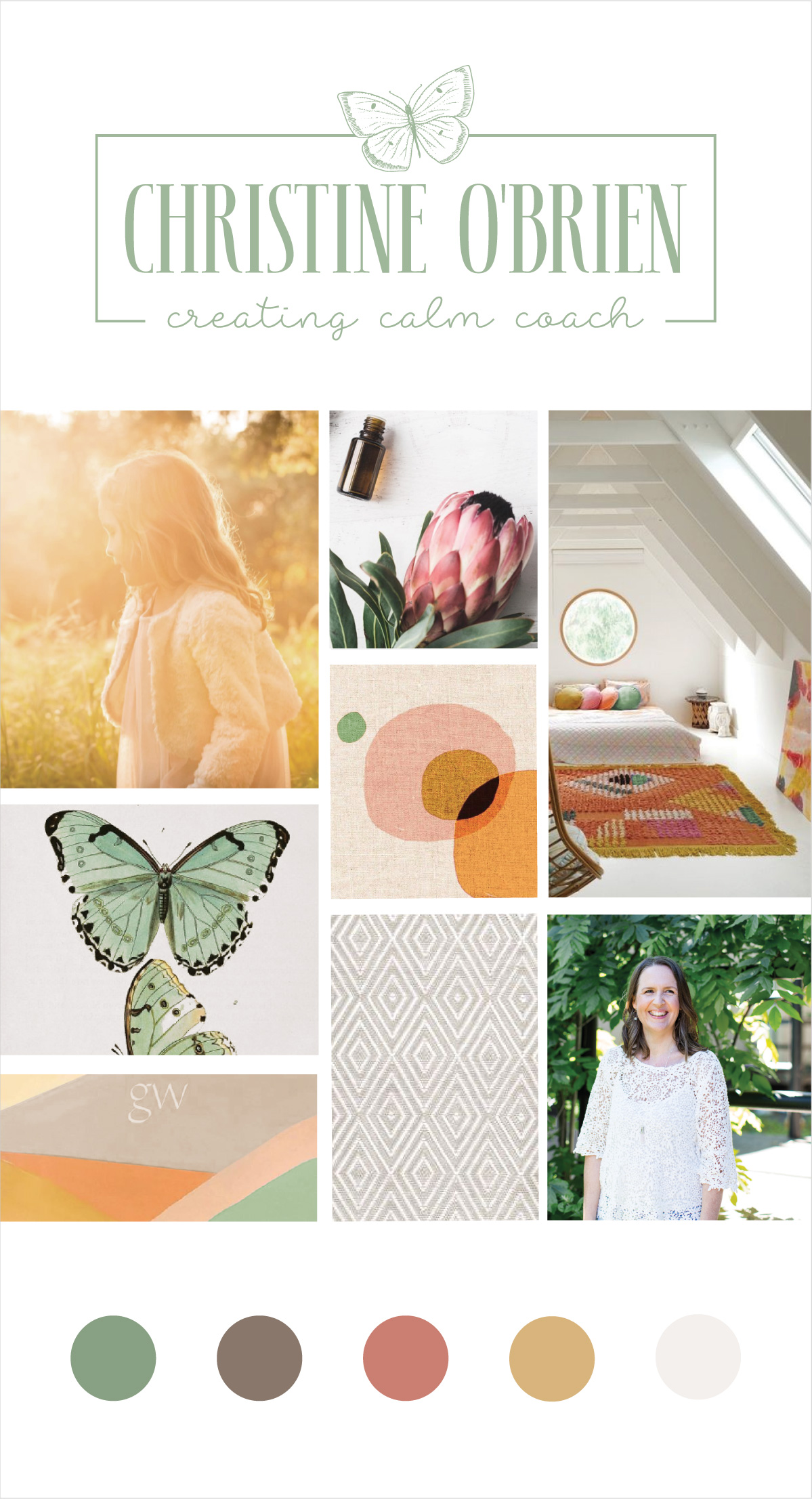 The previous iteration of CreatingCalmCoach.com was cobbled together and lacked a cohesive strategy, which led Christine to all but abandon it as an avenue to market her business. After digging deep into Christine's strategic goals for her business and her marketing, I designed and built a new website that illustrates her breadth of expertise and the transformations she facilitates for clients, and that provides pathways for visitors to learn more in an interactive workshop and her blog.
My goal was to create an aesthetic that translated her brand values - balance, calm, and peace - into an entire web experience that felt like a warm visit to a friend's home. We worked together to develop a content strategy that reflected her unique differentiators in the tidying and parenting coaching space, and created multiple avenues for people to convert from visitors to leads.