Anastasia Allison is an inspired adventure coach who empowers people to find personal transformation through experiences in the outdoors. She came to me seeking help to transform her personal blog into a strategic website and marketing hub for her blossoming adventure coaching business. We worked collaboratively to bring her vision to life - from creating a brand aesthetic to developing an opt-in campaign, and creating a strategic user journey for her website that would best highlight her unique philosophy and inspire her followers.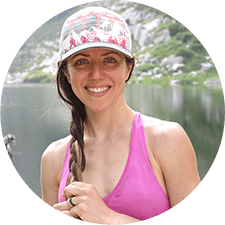 Anastasia Allison
"Quinn seamlessly translated my vision into the most beautiful expression of who I am."
Working with Quinn was the single best decision that I made when launching my business. She is a genius with marketing strategies and her attention to detail is second to none - this was such an easy and enjoyable process - because all I had to do was focus on sharing what I was passionate about, and Quinn turned that into something far more perfect than I ever could have imagined.
Anastasia already had a logo, but no cohesive visual brand identity. She wanted to set herself apart from her competition within the wilderness and backpacking space, whose aesthetic often looks and feels very masculine. The branding and website to feel empowering and inspiring, yet earthy and welcoming at the same time. I worked with her to create a color palette and brand aesthetic that felt aligned with her love of the outdoors and her empowering coaching style.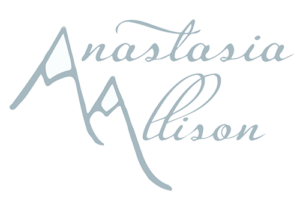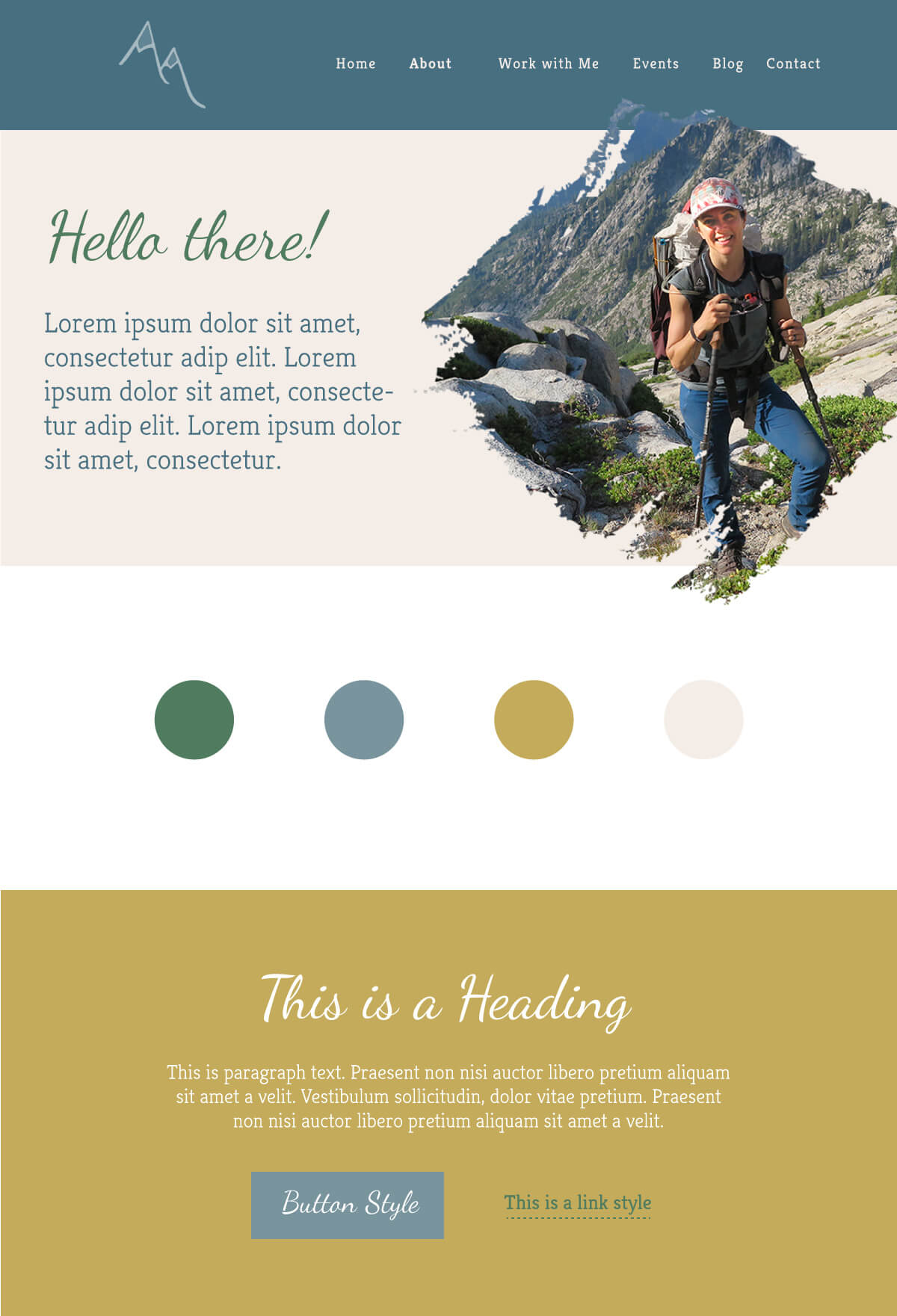 Next up was transitioning her SquareSpace blog to a full-on marketing website for her business. I designed a mobile-friendly WordPress website for Anastasia and helped her lay the foundation for her digital marketing strategy. I worked with her to develop messaging and a content strategy that was both inspirational and informative for her prospective clients and followers. Because of the nature of her work, Anastasia had hundreds of gorgeous photographs, so I used them to bring her vision to life through a photo-rich, full-screen website design.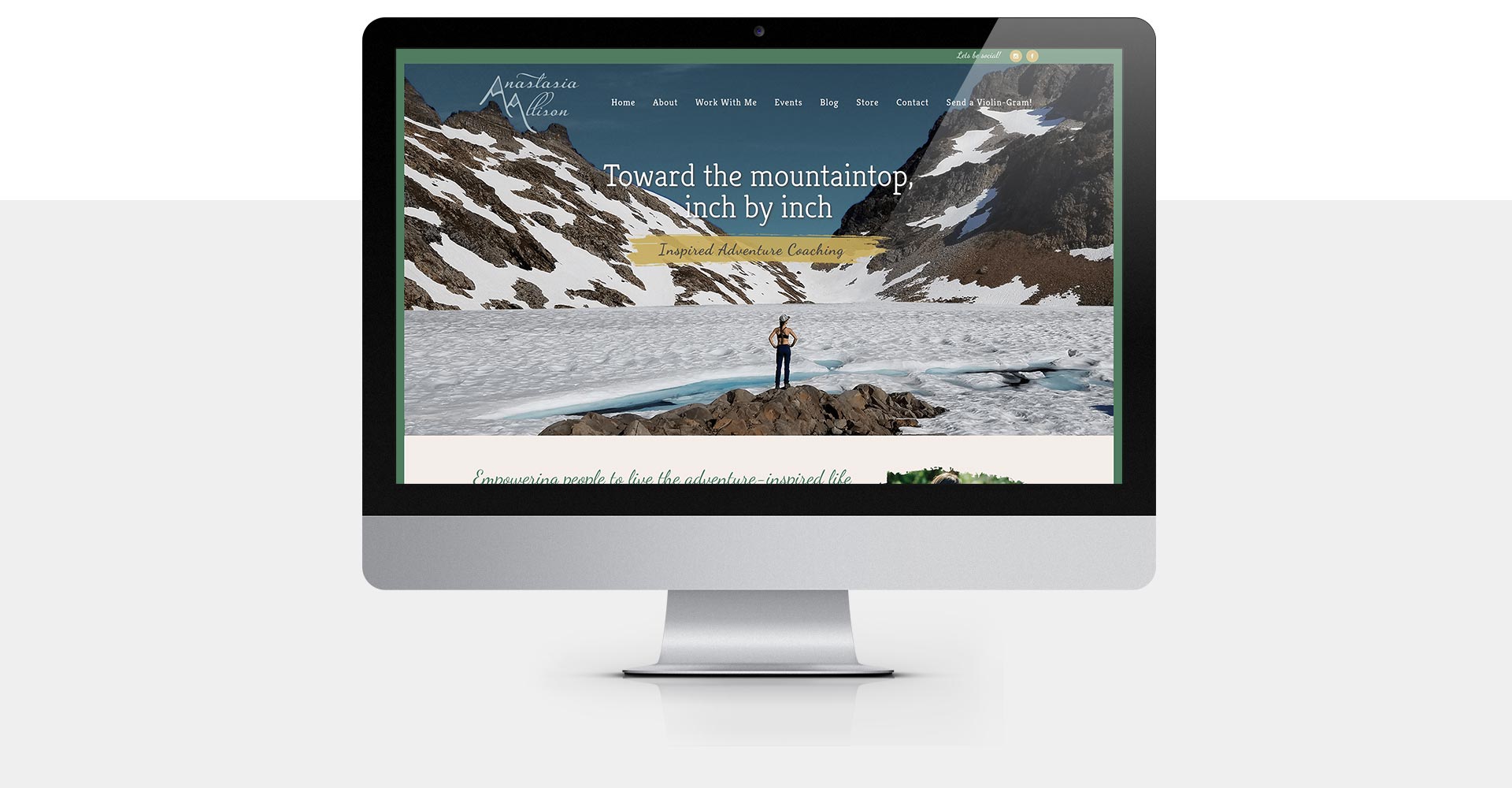 Features
Anastasia's site doesn't just look beautiful; it functions as her marketing home base online. I worked with her to develop a lead generation strategy to capture interested visitor's information on the site, including an automated email opt-in and a blog subscription workflow. Content was also a key factor to the site, so I migrated hundreds of her existing blogs from SquareSpace to WordPress so she could more easily scale her website as her business grows. Lastly, she wanted a way for her audience to purchase her inspiring outdoor-inspired stickers, so I built in WooCommerce shop integration into the site so everything was in one place for her to manage.