 You lead by example, inspiring people by being who you are.
You aren't afraid to put yourself out to the world and understand that YOU are your best messaging tool.
You live in a state of constant self-inquiry, asking yourself how you can be better in order to inspire others to do the same.
You take care to create things that are meaningful to you and communicate your message in unique, interesting ways.
You are curious about the ways you can use your passions and strengths to influence others to take action and make a real difference.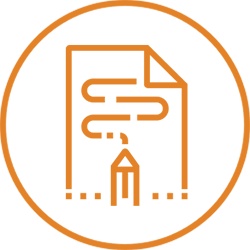 What happens when you fully create your purpose as an inspiration?
You are able to funnel all your passion and inspiration into creative expressions that inspire and move people. You hone in on your unique message and weave it intentionally through everything you do. You build connections and uncover opportunities that help you grow your impact and your confidence.
You have a grand vision to touch many people in the world. You wouldn't be happy to only inspire a small few - you want more! Use that goal to broaden your message, to connect authentically with your tribe, and even build a community of like-minded people. Your potential is sky high, especially in today's digital world!
OK, I read my purpose profile...
💌 Check your inbox for helpful insights I'll send about how to use your result to take purposeful steps forward in your business! 💌
What is your secondary profile?
Explore all 8 Purpose Profiles to see what other insights you can gather to inform your purpose. Most entrepreneurs resonate strongly with at least two!