Real Estate Marketing Coach
Branding + WordPress Web Design + Opt-In Strategy
Amanda Vitttioe is a real estate coach who helps agents and developers build profitable and meaningful businesses. Her philosophy is rooted in a simple phrase - "real estate with soul"  - and her vision is to educate people on how they can become the best real estate professional while finding the sliver of meaning and purpose within it all.
Amanda came to me wanting to found her personal brand from the ground-up. She had been consulting in-person on the side for some time and she knew she wanted to take her expertise and education online, but she was stuck with HOW to do that. I developed her brand identity to attract her target audience of women in real estate and extended that brand into a website and digital strategy that turn visitors into coaching leads and course students.
"Quinn isn't just a graphic designer and developer. She drives your business and your purpose at the same time. That is REALLY hard to do and she nails it."
"I had so many good ideas in my business, but never felt like I could execute them. I was all over the place and I knew I needed help to get them all in one place and also make sure they were aligned with my purpose and my goals for my biz.
Quinn taught me that I can always make something sound better, I can always tie it in better to my personal story and I ALWAYS need to let my audience know how my experiences and past can help THEM in their experiences and futures. Now, having a final brand, website, lead magnet + email sequence has helped me really focus on list building.
Quinn was able to guide me in creating my purpose and to what was going to resonate with the people I serve while also allowing me to create room to monetize my offerings and have a substantial reach with beautiful style."
Brand Identity and Logo Design
Amanda wanted her brand to feel colorful and on-trend, yet approachable. Through collaborative visual research, we developed a color palette and homey mood that her target audience - women in real estate - would be attracted to as well as help her stand out within a heavily male-saturated field.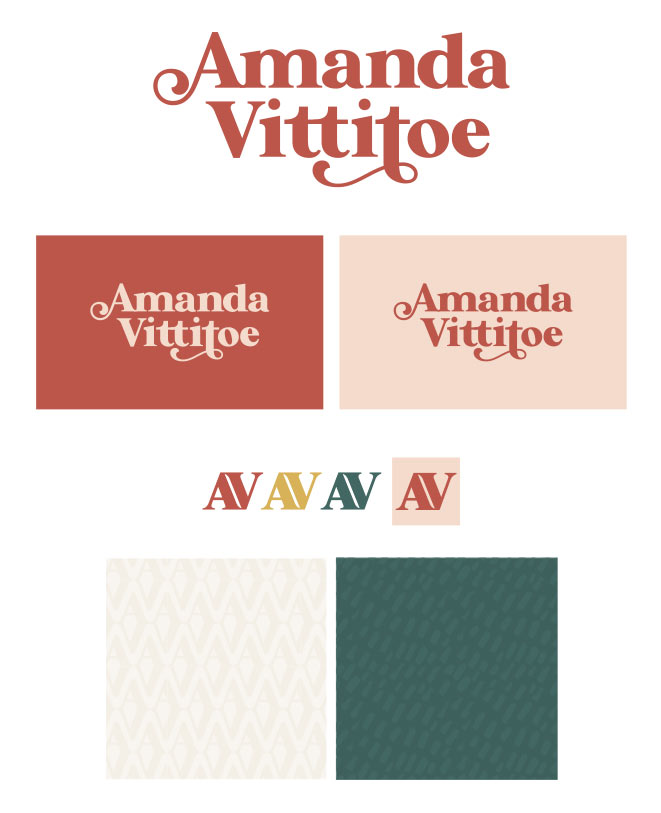 Opt-in Campaign Strategy + Development
Lead generation was a top priority for Amanda for this project because she - being a marketer herself - knew how essential building an audience would be for her transition to online coach and educator. I worked with her to develop a strategy for a targeted opt-in campaign to build her database, including recommendations on topic and format, design of the PDF, and the structure, flow, and build-out of an automated email lead nurture sequence.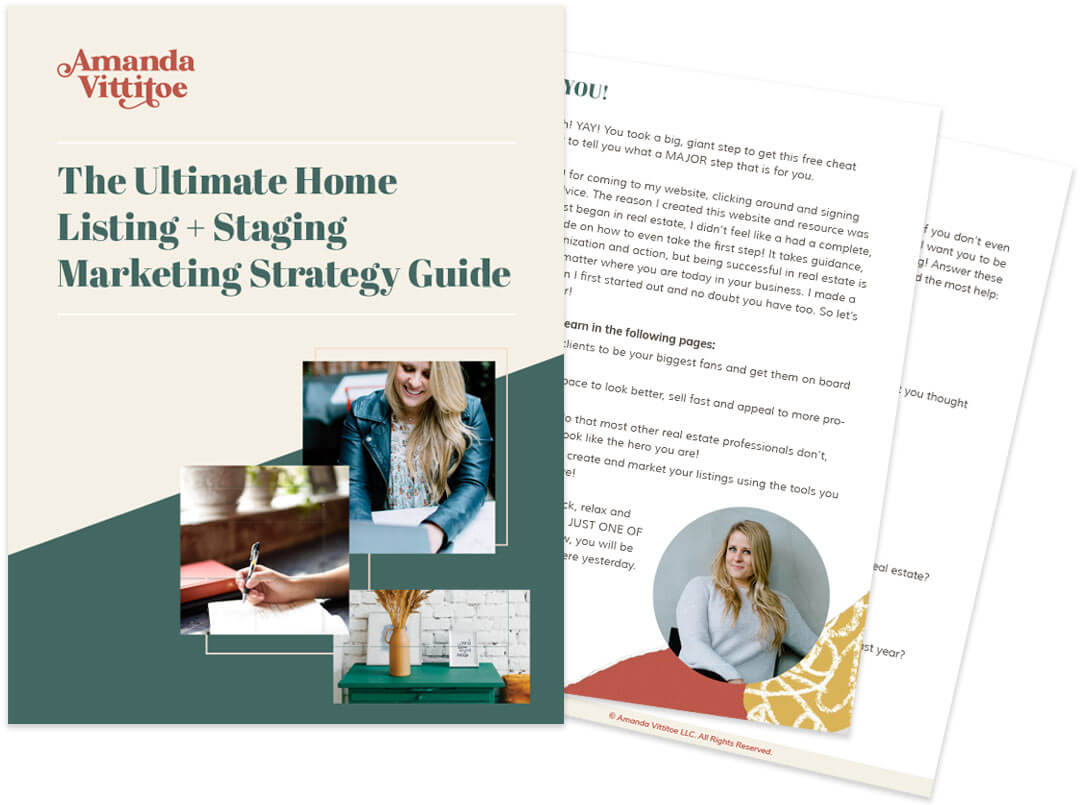 Amanda wanted a website that was both stylish and super strategic. She wanted her content and blogging to be front-and-center in order to showcase her knowledge and thought leadership in the real estate industry. I designed and developed a custom WordPress website using an intuitive drag-and-drop builder that allows Amanda to make changes to her own site with ease. Her website is colorful, dynamic, and informative with a thoughtful content strategy aimed to nurture visitors to leads through content and intentional calls-to-action.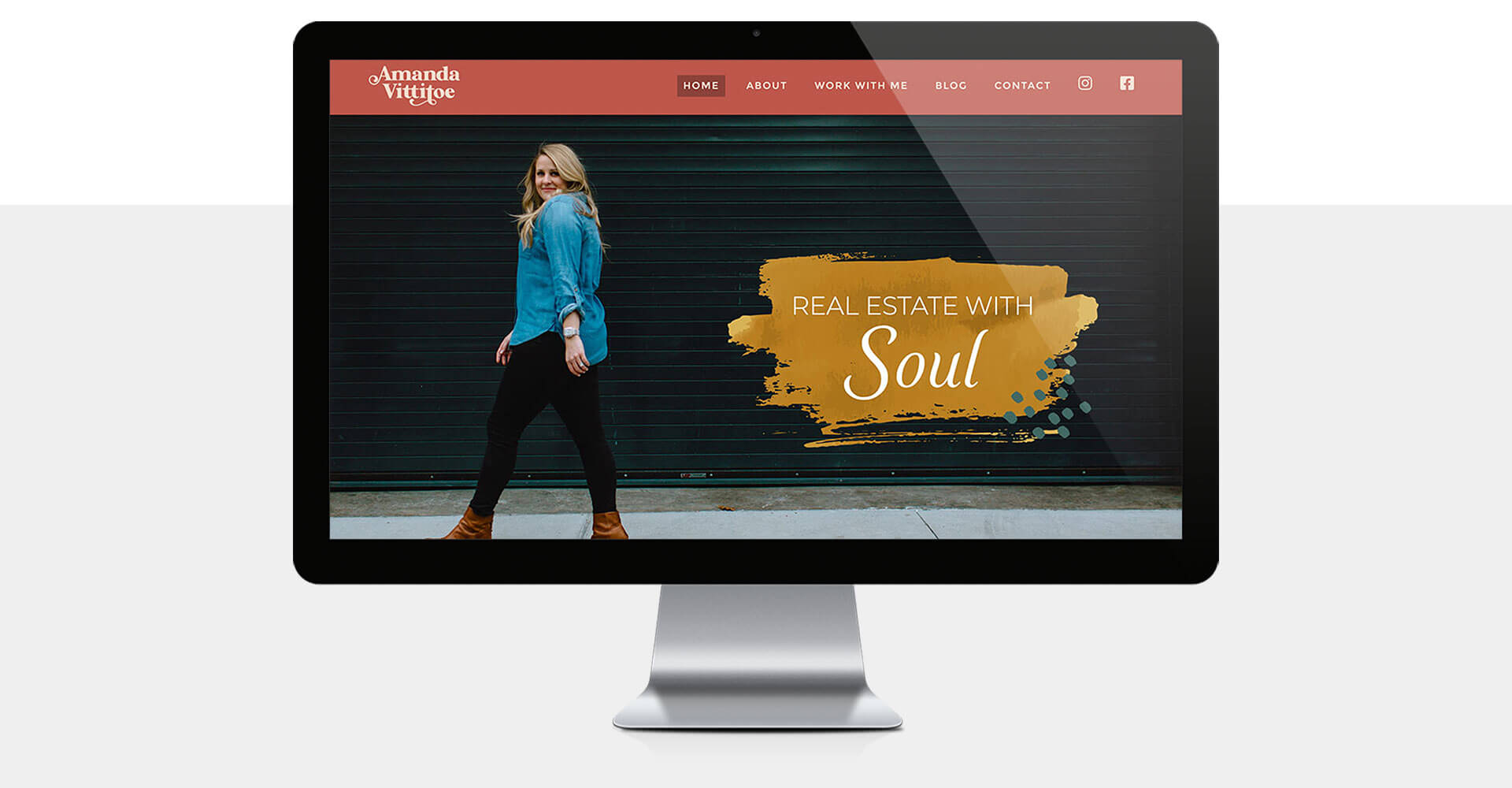 Features
My philosophy on websites is that they are more than just good looking content and imagery; they should be the marketing home base for everything you do online. Amanda needed foundational elements to bring this to life, so we built-in a robust blog portal with multiple navigation categories, an opt-in campaign and email follow-up sequence, and strategic inquiry forms to help Amanda better pre-qualify coaching and speaking leads.