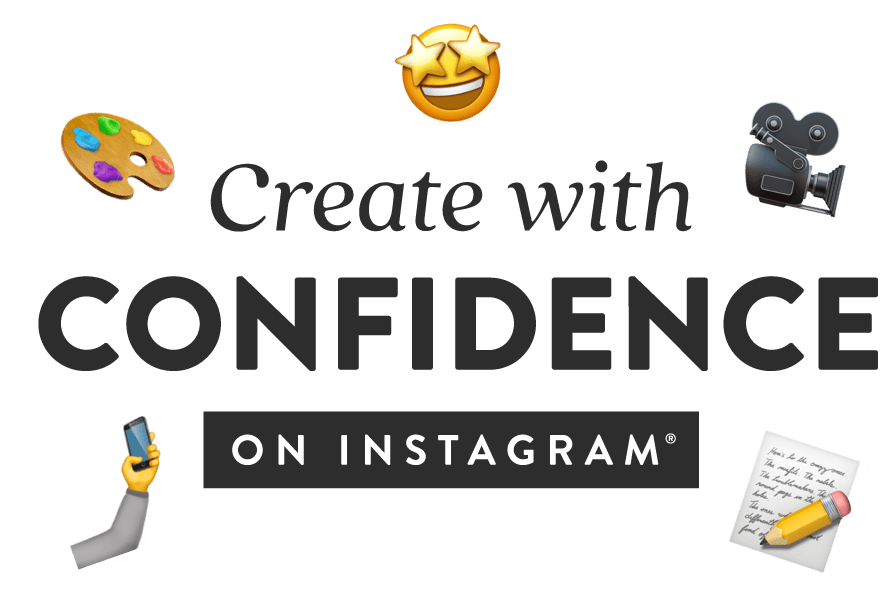 Confidently create 2 months of Instagram® content - that your audience will LOVE - in just 1 week!
Learn a repeatable process that will help you create strategic content with ease, get (and stay) organized, show up consistently, and drive real business results on the Gram... all *without* burning out!
(...or keep reading for all the details!)
🛑 Ghosting your audience for weeks on end
🛑 Wracking your brain for content ideas
🛑 Hearing crickets chirp when you post
🛑 Wasting time scrolling mindlessly
🛑 Seeing no actual biz results from IG
✅ Posting consistently *without* burn out
✅ Pulling from a organized idea bank
✅ Getting meaningful follower engagement
✅ Creating content quickly & efficiently
✅ Attracting more leads + clients + revenue
You leisurely crack open your laptop in the morning while you sip your tea latté, feeling:
Confident 💪 because you know the post you have scheduled for today will *actually* land with your audience. Proud 👏 that your Instagram content is 100% HANDLED for the next month. Excited 🤩 because you've built a marketing engine that will fuel your biz (even while you sleep)!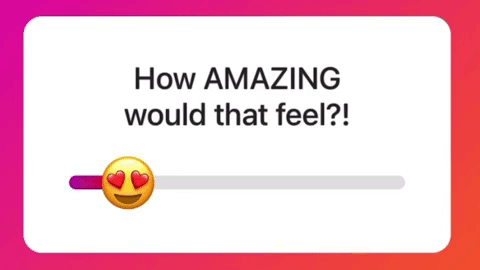 When you enroll, you will also get: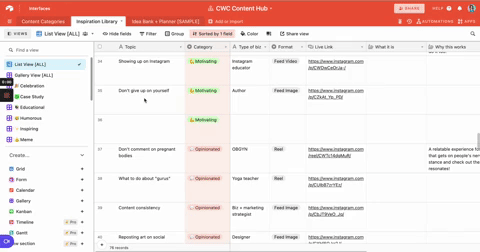 Your Content Hub + Inspiration Library
Get organized with a plug-and-play Airtable template where you'll store your content ideas & plan out your content calendar. Plus, end mindless scrolling with a filterable inspiration library of 85 real-world strategic Instagram posts that will drive real biz results!
23 pages that will guide you through the entire course with a recommended schedule, 30 messaging prompts, and step-by-step instructions to help you cut through overwhelm & show up consistently + confidently on the Gram.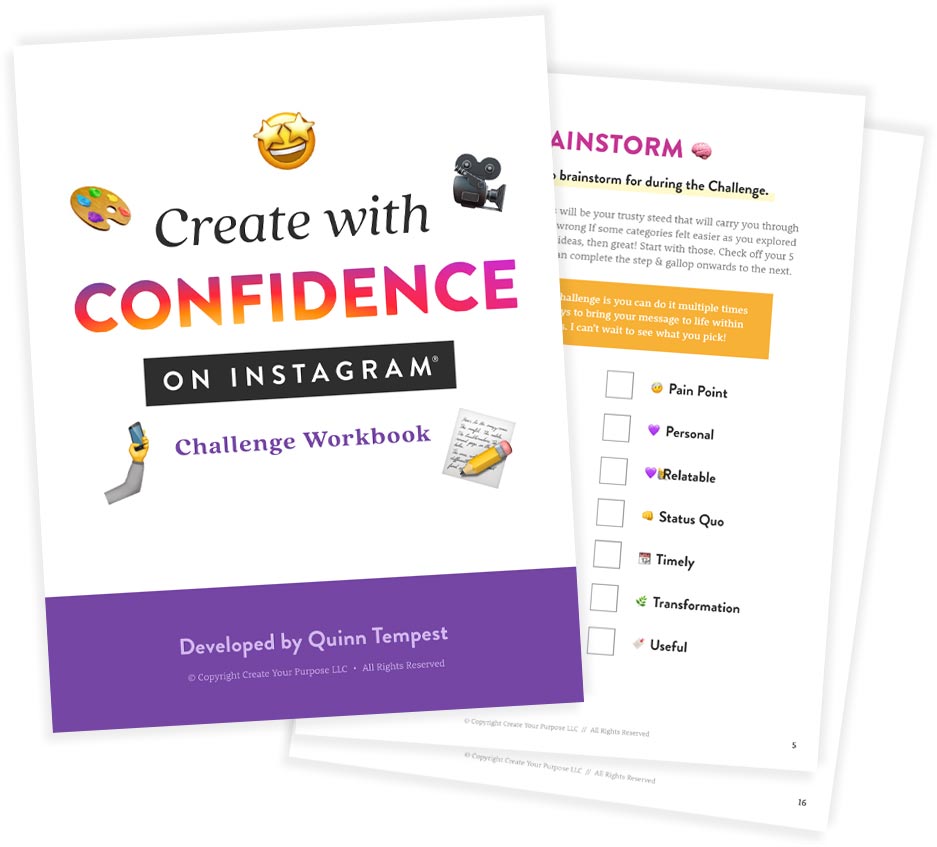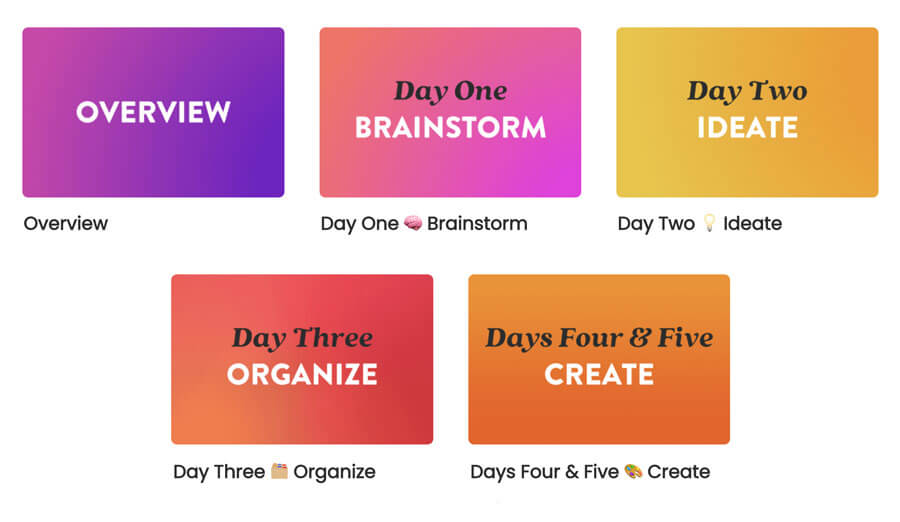 The Create with Confidence Challenge
Unlike most courses out there, CWC will *not* collect dust on your digital shelf. It is designed as a time-bound "challenge," with specific actions for you to complete each day, resulting in 2 months of content created in jut 1 week. (Prefer to go at your own pace? No problem!)
CWC members will also get a copy of my popular Instagram Canva Template pack! This includes 18 completely customizable post templates that will give you a leg up on quickly creating content that *actually* gets engagement on the Gram. View all templates here.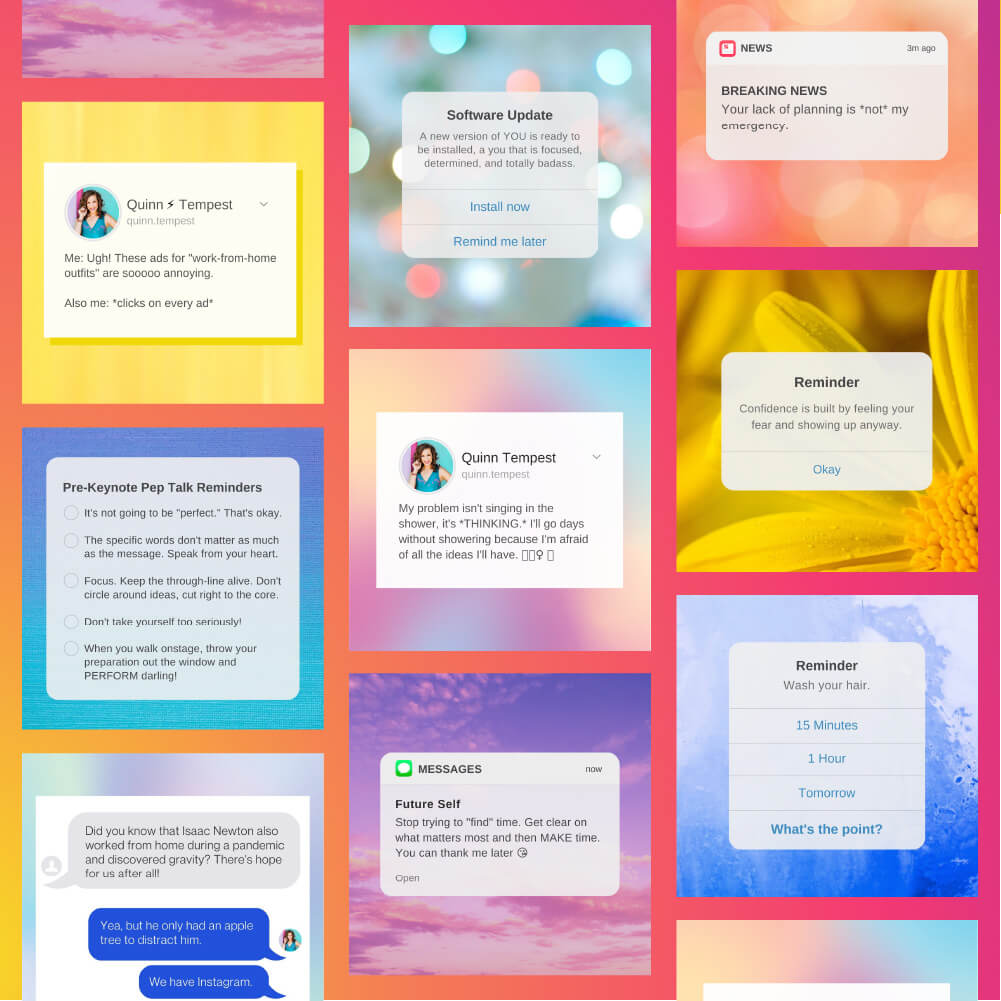 You don't need a ton of followers to see results from Instagram. Plus, the system you'll learn inside the course works for ALL industries & business models! See what students have said...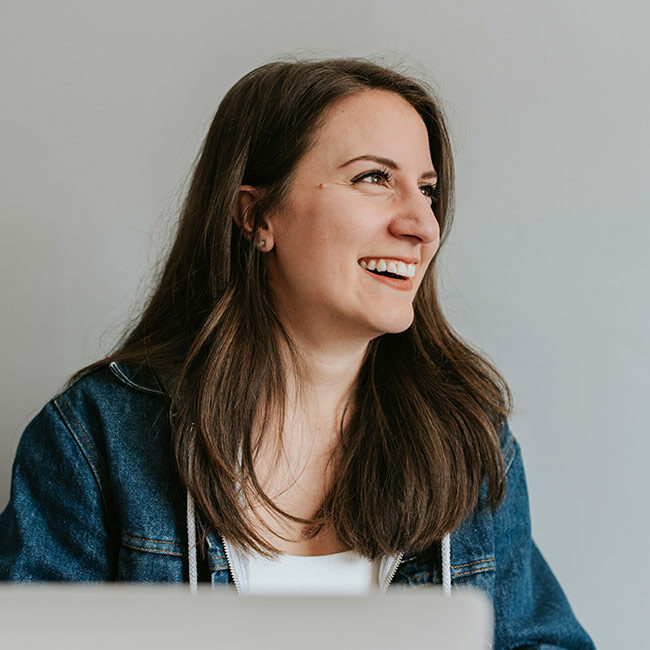 Luan Jardine
📊 Advertising Consultant
"The Airtable Content Hub is such a game changer! Instead of struggling with my messy notes app, I have all my ideas in one place and an actual STRATEGY for the first time. Get ready to have your mind blown with how simple your Instagram can be while *still* generating results from it!"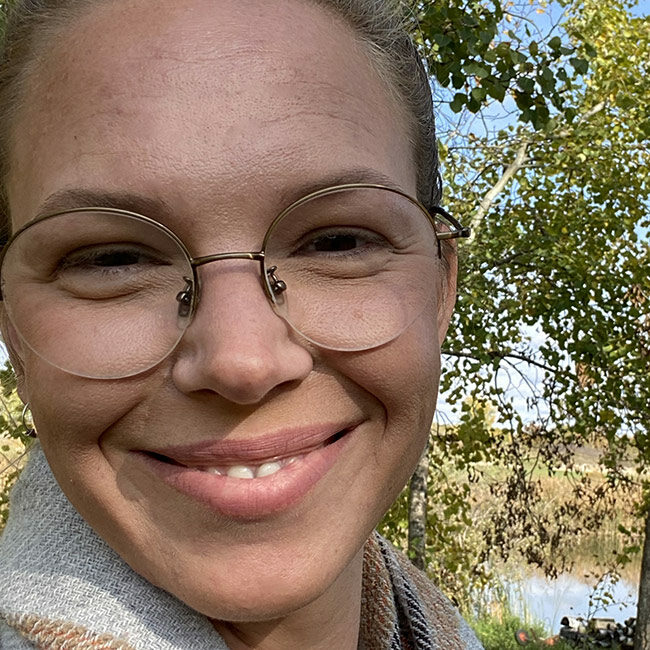 Lisa Spring
🏡 Airbnb Host
"I had given up on Instagram, but after completing this course, I now have 70 content ideas and I've been posting 3x/week! Other courses only give 'big picture' insights, but this gave me a practical process to turn my ideas into content. I feel like I just got the inside scoop on an Instagram magician's trick!"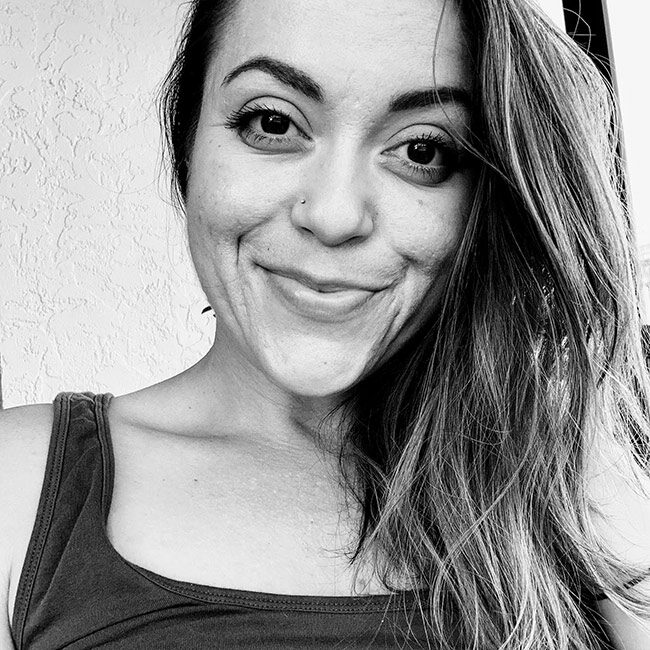 Natasha Pytlik
🧠 Self-Care Advocate
"I used to be so unsure how to convey my message to my audience. Now, I have a clear roadmap forward. Instead of putting the same content out there over & over, the real-world examples in the Content Hub helped me spice things up & expand my message. Plus, Quinn's energy & enthusiasm was so motivating!"
See inside the course
Watch this brief course walk-through video to see exactly what you'll get as soon as you enroll!
Hi, I'm Quinn Tempest, creator of this course...
From speaking on it at national conferences, to developing client strategies, to practicing what I preach on my own account, Instagram is a huge part of my life.
In fact, it has transformed my entire business!
It has driven revenue, fueled my biz with ideal customers, attracted dream speaking opportunities, and helped me shift my entire business model!
(And no, I don't have hundreds of thousands of followers!)
You, too, can drive real business results from IG if you have two things in place:
STRATEGIC CONTENT that speaks to your audience's needs & drives them to take action.
A SIMPLE SYSTEM that allows you to deliver that content consistently (& efficiently!) over time.
Create with Confidence will help you master each! I've infused all of my expertise into this course & designed it to be super strategic, actionable, & a wee bit delightful, too. Marketing should make you feel GOOD and this course will help you re-set your relationships with the Gram & re-invigorate your marketing!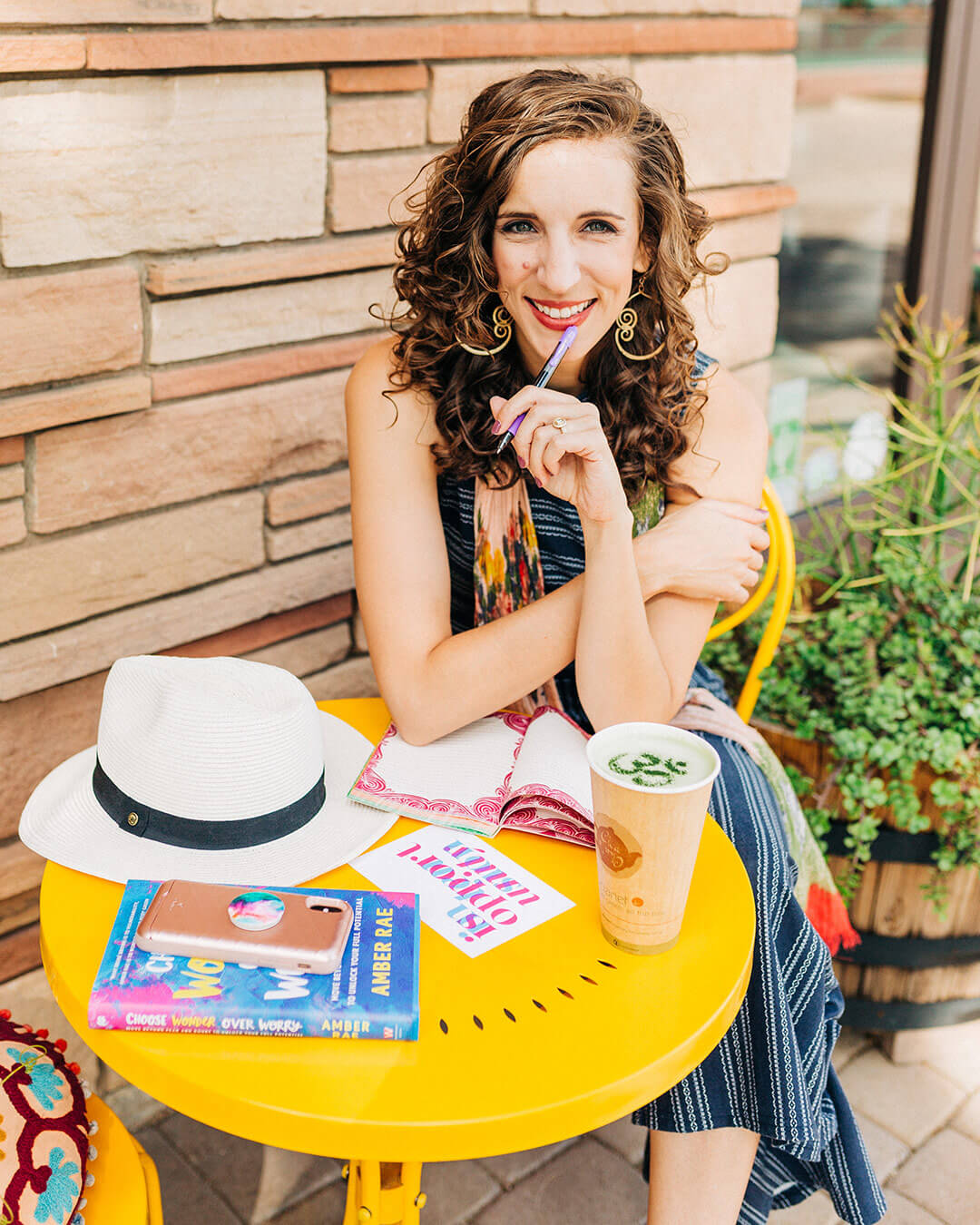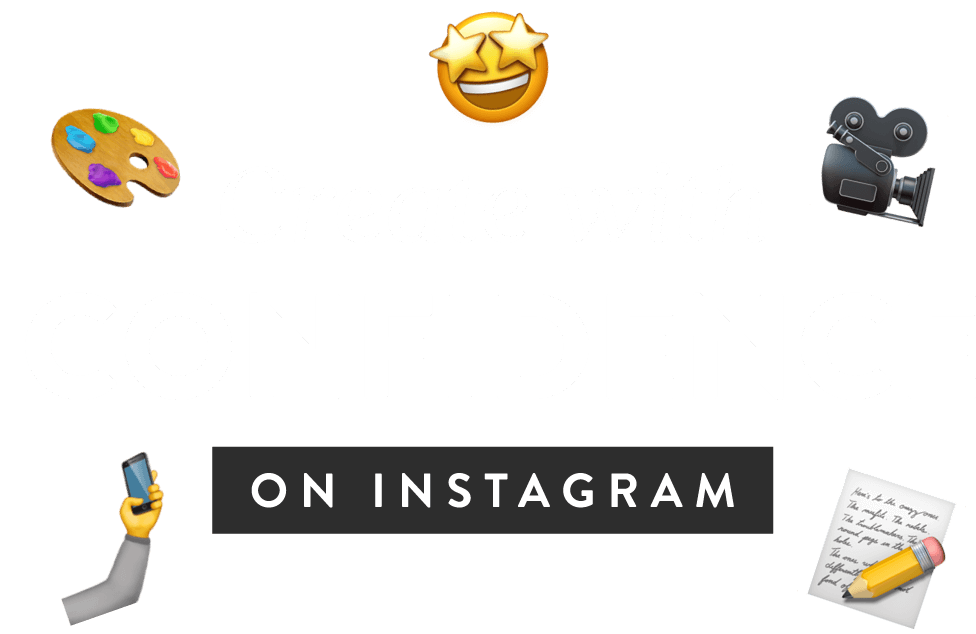 Ready to master a simple system & create Instagram content that drives real business results? Enroll now!
Two payment options are available:
Full payment due up-front.
Got questions? I have answers!
Entrepreneurs & small business owners who want to create their own content but don't want it to suck away all their time & sanity!! 👇
It's especially for you if you're feeling un-inspired on Instagram lately, wish the time you spent creating content for your account actually DID something for your business, and you want to feel less "all over the place" in your marketing and more like you can create content efficiently and with purpose. Feeling this? I've got you!
Social media managers or in-house marketers who are ready to up-level their strategic content game. 👇
It's especially for you if your client(s) or company aren't seeing the best results lately and you want to bring more of their unique brand voice to life in a way that *actually* works on Instagram in 2022 (& beyond). Oh, and you'll LOVE the Airtable templates so you can keep all your editorial calendars & ideas super-duper organized. Look at you, so professional!
NO! This course will help entrepreneurs in a diverse range of industries. It's about helping you get to the heart of what message will serve your unique audience and teaching you a system so you can deliver that content efficiently & consistently.
I've taught & seen these principles used successfully to multiple business models as well: course creators, brick-and-mortar locations, E-commerce stores, service providers, podcasters, authors, membership program leaders, and many more.
Inside the Content Hub Inspiration Library you'll get access to when you enroll, you'll also find a wide range of examples from different industries and business models so that you see how different entrepreneurs are creating content that fuels their business.
The wonderful thing about Instagram is that you do NOT need a huge following to get business results from your marketing efforts. It may seem like that since we're used to following influencers with thousands of followers, but it's not true.
I, myself, actually have a pretty modestly-sized audience (10.9k), yet, I estimate that nearly 90% of my business revenue has come directly from this audience over the past 3 years.
And I know of many other businesses - in a diverse range of industries - from bakers to financial services to course creators to crafters to service providers and podcasters - who have done the same.
Just like these entrepreneurs, you, too, can serve an audience (that's smaller than you think you need) and use these strategies you're about to learn to let your Instagram content fuel your business.
So to answer your question simply: you can see results on Instagram with ANY size following and this course will teach you the principles to create content that drives them to take action, regardless of how many there are.
Upon purchasing the course, you will also register for my course platform, ThriveCart Learn. You'll then get instant access to all the modules of the course (& bonus Canva templates) and you'll be able to access it within your personalized portal and track your progress!
There will be a few videos, a worksheet, and an Airtable template with easy-to-follow instructions on how to access it all.
A good estimate is you'll need 6-7 hours total to complete the course.
If you decide to take the CWC Challenge and complete the course in one week, that breaks down to a (very reasonable IMO) 1-1.5 hours a day over 5 days... which remember: will result in TWO MONTHS OF CONTENT!! 🎉
The cool thing is: once you've completed the course, you can do it all over again if you wish!
That's because it teaches you a PROCESS, one that you can repeat and build into your marketing planning on a regular basis. 
Better yet, the more you follow the system you'll learn inside the course, the more efficient & easy content creation will come.
Dare I say, it might even one day in the not-so-distant-future become FUN!!! 🤪
There are no live calls or group sessions. CWC is an entirely self-led experience.
You'll have everything you need to complete the course + challenge within 1 week of starting it (if you follow the recommended schedule).
You can also go at your own pace as well!
For extra accountability if you want it, you'll be able to submit two forms - The Confidence Pledge & Report - which will ask you what date you intend to start the challenge and when you complete it 1 week later.
🎁 Anyone who finishes the Challenge within the recommended time frame will be entered to win a free personal review of your content by me, with new winners chosen monthly! This will be sent via recorded Loom video.
Unlike most courses out there, CWC was designed to NOT collect dust on your digital shelf. Instead - if you choose to - you can complete it as time-bound challenge with specific actions for you to complete each day.
Prefer to go at your own pace? That's totally okay, too! You'll have instant access to everything and can start whenever you'd like.
If you do want to take the challenge, you can expect - that after one week - you'll have two months of strategic, organized content that's ready to schedule.
You get to choose* when you start the challenge - it's all up to you!
Here's what the recommend Challenge schedule* looks like:
🧠 Day One: Brainstorm [1.5 hours]
💡 Day Two: Ideate [1 hour]
🗂 Day Three: Organize [1 hour]
🖼 Days Four & Five: Create [3 hours total]
*I recommend starting on a Monday! That way, before the weekend even rolls around, you'll be done with the Challenge, have your content *handled,* and - if you choose - you can do it all over again.
Absolutely! Although you can easily complete the course in 1 week, you 100% do *not* have to. You'll get access to all the curriculum as soon as you pay & register and can go at a pace that feels good to you.
Want to take the challenge for a boost of accountability? Anyone who does complete it within 1 week will be entered to win monthly prizes of my personal review of your content.
Sure thing! There are 6 modules total, with four of them being part of the Challenge itself. Here's a little bit about each of them:
🎥 Overview: You'll get all your course goodies, including an overview video to set the stage for everything you'll learn, your CWC workbook, how the Challenge works, and the Airtable template.
🧠 Challenge Day One [Brainstorm]: Learn how to come up with ideas that will *actually* land with your audience. You'll choose 5 "content categories" to explore and be given messaging prompts to guide your brainstorming.
💡 Challenge Day Two [Ideate]: You've got your messages... now, it's time to turn them into content ideas. You'll learn how to do this, be given real-world examples in your Inspiration Library, and instruction on how to turn your ideas into headlines.
🗂 Challenge Day Three [Organize]: It's time to get organized and build a hub that you'll be able to reference both now or later. You'll take your headlines from yesterday and organize them in your plug-and-play Airtable to prepare for your content batching sessions.
🖼 Challenge Days Four & Five [Create]: It's time to turn all your hard work into purposeful, post-worthy content! My content creation checklist will guide your batching sessions so you can create effective visuals and thumb-stopping captions for 2 months worth of posts.
🎉 Celebration & Next Steps: Pop the champagne and celebrate your hard work! You'll hear about how you can take the process you learned and keep using it to become an efficient, confident content creator on IG.
Don't be scared! After completing this course, spreadsheets will become your best friend and your link to sanity as a confident content creator!!
Airtable isn't really a typical spreadsheet anyway... it's one on STEROIDS!
And I've simplified the template you'll get so it's *super easy* to use. In fact, you'll get step-by-step instructions on how to use it during the Challenge and for your content moving forward.
Your Content Hub will have 3 views:
💡 Idea Bank: No more having a great idea but losing it when it slips out of your brain. Gone also are the days of ideas on post-it notes scattered around your office. This will be your central place to organize all of your ideas - the ones you're not quite ready to work on but your future self will THANK YOU for putting them here.
📆 Planner: This is for the content you're ready to roll with! Since you already had your ideas fleshed out, you'll track the status of the post (idea, to-do, created, or scheduled) and store your caption. This will make your actual scheduling using a planning tool (like my fave: Later) an absolute BREEZE.
🎬 Live Content: A historical record of any content that has gone live. This comes in handy if you plan on repurposing ideas, captions, or audio in the future - it will all be in one place here! Plus, if you want, you can track each post's performance to notice trends.
I love that you do your homework! Here are my receipts:
I was Director of Marketing at a digital agency for 5 years, developing content marketing strategies for clients at large corporations like UPS, Home Depot, and Banner Health.
I'm a highly-rated speaker who has spoken at over 20+ private & public events & conferences both online and around the country, leading sessions & workshops I personally developed to help business owners & marketers master Instagram with intention. 🎥 Watch a clip of a keynote I delivered here. Before that, I spoke at 30+ events teaching on holistic digital content marketing strategies.
In my own business, I've developed content Instagram marketing strategies for multiple small businesses and solopreneurs, helping them maintain a strategic presence that they can sustain (and actually enjoy).
I'm also a business & brand strategist and mentor to 50+ women entrepreneurs inside my Create Your Purpose Collective.
Oh, and fun fact: I once interviewed a designer at Instagram itself! Read the lessons I learned here.
Last but not least, I strive to practice what I preach (and teach!) on my own Instagram account. In fact, I estimate that 90% of my revenue has come directly from my Instagram audience over the past 3 years. And no, I don't have hundreds of thousands of followers. You can read my full account of how IG transformed my business here.
Yep! If any updates are made to the course in the future, you get 'em all and you get 'em for a lifetime.
Because of the nature of digital products & instant access, Create with Confidence on Instagram® has a no refunds, transfers or cancellations policy. You are committed to paying in full up front or following through with your monthly payments in totality.
I accept all credit card or debit card payments via my checkout system ThriveCart, which processes payments via Stripe. You will complete your payment through my secure portal upon registration.